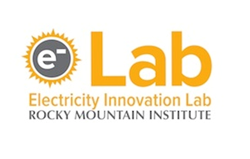 "The stakes are high in getting the transition to new pricing structures right. The need to transition to 21st-century rate design is now." -RMI Managing Director James Newcomb
Snowmass, CO (PRWEB) August 26, 2014
Today, the Electricity Innovation Lab (eLab) released a report, "Rate Design for the Distribution Edge: Electricity Pricing for a Distributed Resource Future," pointing to the need for modernization of retail electricity prices to reflect a rapidly evolving grid that will continue to see growing investment in distributed energy resources (DERs). Over time, DERs can be deployed and managed in ways that create more value—for utilities, customers and third-party providers—if electricity system stakeholders receive price signals that more accurately reflect costs and benefits.
Today's block volumetric prices conceal key aspects of the electricity system from consumers, such as the time-varying cost of producing and delivering electricity. These block prices were adequate in the past when DER adoption was negligible, but the increasing affordability and capabilities of DERs offers customers a rapidly expanding set of choices for generating, managing and consuming electricity.
"Distributed energy resources are fundamentally changing how we interact with the grid, shifting the one-way utility-customer relationship to a two-way exchange of value and services," said RMI Electricity Principal Owen Smith. "Utilities need new rate structures that more closely align with this evolving, 21st-century grid—categorizing, charging and compensating customers and third-party providers for the values and services their DERs provide to the grid or get from it."
Making the value of DERs more transparent through increasingly sophisticated pricing will better direct investment in the grid across utilities, customers and third-party technology providers. The eLab report identified three opportunities for utilities and regulators to develop more sophisticated rate offerings:

Attribute unbundling—Breaking apart a bundled kilowatt-hour into cost- and value-based components such as energy, capacity, and ancillary services
Time-based pricing—Moving to pricing structures that reflect the time-varying cost to generate and deliver electricity
Location-based pricing—Shifting to pricing that better directs the deployment of DERs to the locations on the grid where they can provide the most value
Additionally, these more sophisticated rate structures can be coupled with utility or third-party solutions—incorporating smart devices and automated controls—to maintain or enhance the simplicity of the customer experience.
Developing and implementing new pricing structures will require effective collaboration among utilities, regulators, third-party solution providers and customers. Through collaboration, stakeholders can work towards a shared vision of the future, where new pricing structures are what enable DER technologies and services to bring increased value to customers and the system as a whole.
"The stakes are high in getting the transition to new pricing structures right. Every day, DER developers and customers are optimizing their investments and business models against the price signals provided by the utility, regardless of whether these prices are aligned to create the greatest value for society as a whole," said RMI Managing Director James Newcomb. "Now is the time to begin the transition to 21st-century rate design."
eLab's "Rate Design for the Distribution Edge: Electricity Pricing for a Distributed Resource Future" report is available for download at http://www.rmi.org/elab_rate_design.
About eLab
eLab is a diverse working group of thought leaders and decision makers from the U.S. electricity sector. The group focuses on collaborative innovation to address key barriers to the economic deployment and integration of distributed resources in the U.S. electricity sector. Rocky Mountain Institute serves as the convener and facilitator of eLab meetings and produces work products, including this report, on behalf of eLab. Please visit http://www.rmi.org/elab for more information.
About Rocky Mountain Institute
Since 1982, Rocky Mountain Institute has advanced market-based solutions that transform global energy use to create a clean, prosperous and secure future. An independent, nonprofit think-and-do tank, RMI engages with businesses, communities and institutions to accelerate and scale replicable solutions that drive the cost-effective shift from fossil fuels to efficiency and renewables. Please visit http://www.rmi.org for more information.