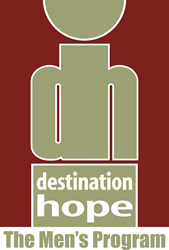 When one person struggles with mental and substance use disorder, so do those close to them. Recovery is for the whole family and beyond.
Fort Lauderdale, FL (PRWEB) August 28, 2014
National Recovery Month is nearly here, when people across the nation gather to celebrate the power of recovery from mental and substance use disorders. Alcohol and drug rehab Florida treatment center, Destination Hope has begun preparations for the 25th year of the event, which is sponsored by the Substance Abuse and Mental Health Services Administration (SAMHSA).
This year's theme is "Join the Voices for Recovery: Speak Up, Reach Out," which focuses on encouraging everyone to speak out about their experiences with mental health, substance abuse, and recovery. Only by engaging in conversations about the reality of recovery can we spread the message that it can work for anyone.
"Recovery month is an exciting time of year for us here at Destination Hope," said Ben Brafman, a 20-year veteran of the behavioral health industry. "It's a time when we get support from so many places to spread the message that behavioral health is a critical part of overall wellness, and recovery is effective."
Part of the reason SAMHSA developed recovery month was to educate the public on how important behavioral health is. It's a critical component of wellness; when mental health is affected by mental illness or substance abuse, it can quickly affect a person's physical and emotional health. Not only can it affect an individual's health, but his or her loved ones as well.
"So many people are affected by substance abuse and mental health issues, which means that there is a large number of people who can benefit from recovery," said Brafman, the founder and CEO of drug rehab Florida treatment center Destination Hope. "When one person struggles with mental and substance use disorder, so do those close to them. Recovery is for the whole family and beyond."
The voices for recovery are not limited to those who have personally been through recovery, but also those who have been touched by it in some way. This can include friends, siblings, parents, or even co-workers of someone in recovery. All of these voices together help strengthen the significance of recovery.
"We're preparing for an exciting month in September," said Brafman. "There will be a number of community events taking place, as well as a social media campaign to help raise awareness across the country. Of course, the most important message that we're hoping to get out there is that talking about recovery shouldn't end when October starts. We want people to talk about the benefits of recovery all year long."
###
Destination Hope is a full service addiction, drug, alcohol and dual diagnosis treatment facility for men suffering from substance abuse and mental health issues. Florida drug rehab treatment programs include: drug rehab, alcohol rehab, outpatient rehab, prescription drug rehab, dual diagnosis therapy to treat depression, anxiety and PTSD, family therapy programs, and aftercare. Destination Hope and its partner program, Destination Hope: The Women's Program, provide gender specific therapy in an intimate treatment environment. For more information on the center or substance abuse and addiction treatment, please go to http://www.drugrehabfl.net.