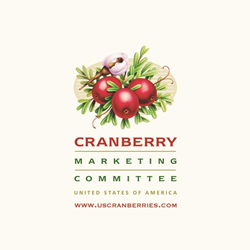 Wareham, Massachusetts (PRWEB) August 25, 2014
The Cranberry Marketing Committee (CMC) concluded its 52nd annual summer meeting in Gallaway, New Jersey on August 21st amid a number of pressing matters currently affecting the U.S. cranberry industry. A first-up and much anticipated agenda item was discussion of USDA's recent decision to terminate consideration of a volume regulation recommendation that the CMC had finalized for USDA in April 2014. The USDA decision was an unanticipated development to many in the industry as it seeks to reduce a growing cranberry surplus.
Michael Durando, Director, Marketing Order and Agreement Division for USDA was on hand to give CMC members and attending guests an overview of USDA's decision. Mr. Durando stated that some concerns had been raised that there may have been an appearance of improper communications between U.S. and Canadian stakeholders. At the meeting, he responded to questions related to the volume regulation process and laid out a 5-point plan as to how the USDA will work to ensure that committees and boards such as the CMC are well apprised of allowable procedures and actions when recommending volume regulation measures in the future.
The USDA plan includes the development of an anti-trust statement that will be read at the convening of all marketing order groups, review of current antitrust guidelines and specific training for marketing order and USDA staff. Currently there are 28 vegetable and fruit marketing orders of which cranberries is one. Mr. Durando stated that the USDA also plans to hold a management conference September 24-25 that will review anti-trust laws with USDA personnel and committee members.
"While the Committee is disappointed that a volume control measure will not be implemented for the 2014 crop, it is clear that our collective marketing efforts are having a positive effect on increasing universal demand for U.S. cranberry products" said Scott J. Soares, CMC Executive Director. "We look forward to our continued work with USDA to address the current surplus challenges facing the cranberry industry."
While the USDA has stated that it is open to considering a recommendation for volume control programs in subsequent crop years, there's now an even greater need for the CMC and the broader cranberry industry to employ other tools to draw down the current surplus to help boost lower than average prices. The Committee will be focused on pursuing greater purchasing of cranberry products by the USDA and continuing its marketing and promotion activities as a way to increase domestic and international demand.
To this end, the CMC will formally request increased purchasing of cranberry products by the USDA and will continue its marketing efforts which both on the domestic and international level have been showing encouraging sales traction.
About the Cranberry Marketing Committee (CMC)
The CMC was established as a Federal Marketing Order in 1962 to ensure a stable, orderly supply of good quality product. Authority for its actions are provided under Chapter IX, Title 7, Code of Federal Regulations, referred to as the Federal Cranberry Marketing Order, which is part of the Agricultural Marketing Agreement Act of 1937, as amended. This Act specifies cranberries as a commodity that may be covered, regulations that may be issued, guidelines for administering the programs, and privileges and limitations granted by Congress. For more information about the CMC, visit uscranberries.com or follow @uscranberries and Cranberry Cravers on Facebook.