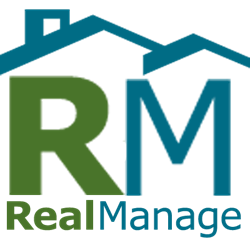 Our team is well equipped to maximize our efforts in providing world-class service from any device at anytime, anywhere, to continue our strong growth in 2014 and beyond
Carrollton, TX (PRWEB) August 26, 2014
RealManage announced today that it has launched its new and improved board portal, called CiraNet. Team members and client board members can now access the platform from any device including PCs, Macs and hand held devices with a web browser and data connection.
Additional enhancements include:
Expanded Community Information Module to include:

Extensive access and visibility to property and owner information
Mapping function to quickly drill down to pertinent information
Expanded Community Management Module to include:

Expanded ACC and Violation functionality
Updated work order functionality
Extended Invoicing capabilities
Enhanced reporting capabilities
"Having access to information via a cloud-based solution with its expanded capabilities has significantly enhanced how our team members manage the day-to-day business affairs on behalf of our client communities and Board members we serve," states Steve Jordan, President, Branch Operations. "Our team is well equipped to maximize our efforts in providing world-class service from any device at anytime, anywhere, to continue our strong growth in 2014 and beyond."
About RealManage
RealManage is a property management company that specializes in HOA management and condominium management and manages hundreds of community associations in Arizona, California, Colorado, Florida, Georgia, Louisiana, Nevada, North Carolina, Oregon, Texas and Washington, including homeowner associations (HOAs), condominium associations, cooperatives, municipal utility districts, luxury high-rises and large master-planned communities. For more information or to request a quote for HOA management or condominium management, visit RealManage.com or call us toll-free at (866) 403-1588. You may also follow us on Facebook, Twitter, LinkedIn and Google +.