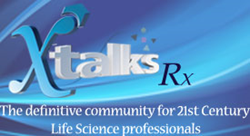 For organizations working in this market or utilizing German price points for market access strategy, understanding these interconnections is critical.
Toronto, Canada (PRWEB) August 25, 2014
Introduction of the Pharmaceutical Market Restructuring Act (AMNOG) in 2011 and the resulting requirements for benefit assessment have fundamentally changed the conditions of market access and pharmaceutical pricing in Germany. The aim of this mandatory evaluation of clinical evidence was to limit the cost of pharmaceuticals and tackle the price monopoly of drug manufacturers in Germany.
While this has successfully been achieved, it has also brought with it further implications beyond the immediate German market, particularly for those countries that use Germany as a price reference. The open nature in which the clinical evidence and especially the critical aspects in these assessments is shared publically has potential impact on a product's value story with payers in many other jurisdictions. For organizations working in this market or utilizing German price points for market access strategy, understanding these interconnections is critical.
Key take aways of this program include:

Understanding of current AMNOG process
Implications of AMNOG evaluation
Impact of publically available assessment on value story
Overview of price discount trends, both average and unique examples
Future growth beyond current AMNOG framework
For more information or to register for this webinar, visit: AMNOG – German Regulation in the Past, Present and Future.
About Xcenda and Herescon
Xcenda is a strategic consulting firm with 20 years of experience applying real-world expertise in health economics and outcomes research, reimbursement, health policy, market research, and market access strategy. In December of 2013, Herescon GmbH, one of the largest research and consulting boutiques in Germany focused on market access and health economics services, joined this experienced team. As part of AmerisourceBergen Corporation, a leading global healthcare solutions company, the combined bench of Xcenda and Herescon consultants supports pharmaceutical companies as well as emerging pre-commercialization phase firms with challenges such as developing an evidence package to optimize access in key global markets, predicting product performance, and identifying reimbursement strategies and programs to maximize patient access. From development through market maturity, these collaborative partners help manufacturers identify, demonstrate, and deliver their brand's value proposition to key healthcare stakeholders. For more information visit on Xcenda, visit http://www.xcenda.com/. For more information on Herescon, visit http://www.herescon.com/.
About Xtalks
Xtalks, powered by Honeycomb Worldwide Inc., is a leading provider of educational webinars to the global Life Sciences community. Every year thousands of industry practitioners (from pharmaceutical & biotech companies, private & academic research institutions, healthcare centers, etc.) turn to Xtalks for access to quality content. Xtalks helps Life Science professionals stay current with industry developments, trends and regulations. Xtalks webinars also provide perspectives on key issues from top industry thought leaders and service providers.
To learn more about Xtalks, visit http://xtalks.com.
For information about hosting a webinar, visit http://xtalks.com/sponsorship.ashx.
Contact:
Michelle Tran
Tel: +1 (416) 977-6555 ext 352
Email: mtran(at)xtalks(dot)com