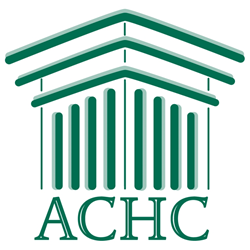 Cary, NC (PRWEB) August 25, 2014
Accreditation Commission for Health Care (ACHC) has received the endorsement of one of the nation's largest insurers. Covering more than 63 million lives in the United States, Optum, a service of United Health Group, has recently approved ACHC's Behavioral Health Accreditation program.
While many of ACHC's other programs (Home Health, Hospice, DMEPOS, and Sleep) have already been accepted by United Health Group, the addition of its Behavioral Health program will greatly expand choices for providers seeking behavioral health accreditation.
"Many third-party payor sources are moving towards requiring accreditation in order to continue to improve the overall quality of patient care in the Behavioral Health industry," said Britt Welch, ACHC Behavioral Health Clinical Manager. "That is why ACHC is committed to providing relevant and realistic standards created with the needs of the provider in mind. ACHC is proud to collaborate with United Health Group in ensuring healthcare excellence."
United Health Group serves their clients through two distinct platforms; United Healthcare and Optum. Its network includes more than 700,000 physicians and healthcare professionals, 80,000 dentists, and 5,600 hospitals. Formed in 1977, United Health Group is an insurance leader dedicated to making the health system work better for everyone, and committed to innovative approaches, products, and services that improve the overall well-being of personal health in local communities.
ACHC currently accredits more than 11,500 locations across the U.S. and offers nationally-recognized accreditation services for home health, hospice, private duty, sleep, pharmacy, and DMEPOS. The organization's unique, consultative approach to accreditation is designed to improve the quality of patient care while enhancing business efficiencies through service-specific standards and industry-based best practices.
ACHC is a not-for-profit accreditation organization that has stood as a symbol of quality and excellence since 1986. The organization has CMS Deeming Authority for Home Health, Hospice, and DMEPOS, and a Quality Management System that is certified to ISO 9001:2008. ACHC is the provider's choice for accreditation because of their personal Accreditation Advisors, relevant and realistic standards, competitive pricing, and a friendly, consultative approach to accreditation. Accreditation by ACHC reflects an organization's dedication and commitment to meeting standards that facilitate a higher level of performance and patient care.
For more information on ACHC's accreditation programs and educational resources, or to download ACHC Accreditation Standards, please visit achc.org or contact them at customerservice(at)achc(dot)org or (855) 937-2242.