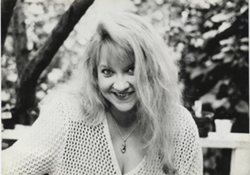 (PRWEB) August 25, 2014
The San Francisco Writing for Change Conference is devoted to bringing together agents, editors, authors, and publishing professionals to enable nonfiction writers to learn about writing, publishing, marketing, and technology. The theme of this year's conference is "Changing the World One Book at a Time," and the goal is to encompass business, politics, technology, social issues, the environment, culture, the law, and much more.
Brenda Knight is a twenty-year publishing veteran, starting at HarperCollins and is the author of the American Book Award-winning Women of the Beat Generation, Wild Women and Books and The Grateful Table, which is also available as an audiobook. Knight has worked with many bestselling authors including Mark Nepo, Phil Cousineau, Congresswoman Jackie Speier, and Paolo Coehlo. Knight volunteers for the American Cancer Society as a counselor for the newly diagnosed. She will be speaking at the San Francisco Writers' Conference on September 6th, which will be located at the Unitarian Universalist Center of San Francisco.
Viva Editions are books that inform, enlighten, and entertain. The very name, "Viva!", is celebratory. And while Viva Editions is a line of books that are as fun as they are informational, the intention behind Viva is very serious—these are books that are truly helpful and intended to enhance people's lives. Viva books open hearts and minds. Viva authors are practical visionaries: people who offer deep wisdom in a hopeful and helpful manner.