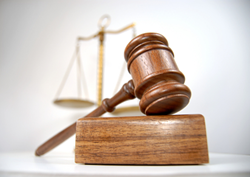 The Medical Community is now seriously questioning whether these devices may cause more harm than good.
New York (PRWEB) September 02, 2014
Based on new studies, concerns over Surgical Morcellator devices, commonly used during hysterectomy, kidney and spleen surgeries, have continued to mount. These devices may spread cancerous cells and harm patients.
An article in the "Public Library of Science" written by Michael A. Seidman, Titilope Oduyebo and Bradley J. Quade called, "Peritoneal Dissemination Complicating Morcellation of Uterine Mesenchymal Neoplasms" published on Nov 26, 2012 defines a morcellator as a surgical instrument used for the removal of large masses of tissues during laparoscopic surgery. When inserted into the body, the device works by rotating its blades and breaking large tissue down into small fragments. For an example, in laparoscopic hysterectomy the woman's uterus is minced up, or morcellated, into smaller pieces inside the woman's belly cavity in order to remove from the abdomen.
When woman undergo this surgery and may have previously undiagnosed cancer or sarcoma, this can cause a serious risk of the device spreading cancerous cells inside the body. A study from the Journal of the American Medical Association released in March 2014, along with the highly publicized story in May 2014 specifically in "Prevention.com," of a 40 year old doctor from Boston who herself has developed cancer after undergoing a hysterectomy morcellation procedure named Amy Reed, has caused the medical community questioning whether or not morcellators pose a serious threat to the health of women.
In April 2014 the FDA stated an announcement that discouraged the use of morcellators to remove the uterus or uterine fibroids. As of April 2014 FDA records indicate that morcellators are used in thousands of hysterectomies per year, and 1 in 350 women may be at risk due to undiagnosed cancer that they had during the surgery. In many cases, women discovered that they later had aggressive, late stage cancer after their surgeons had used morcellators. Men are also at risk for the same disease-spreading complication, although morcellators are usually used in kidney or spleen procedures. Previously undetected cancers may also spread into the abdomen. Aside from cancerous tissue spreading, morcellators can also disperse benign tissues throughout the abdomen. If these tissues grow on other organs, it may lead to pain, bowel obstruction, and infection.
If you or a loved one has had a laparoscopic surgical procedure with a morcellator device, it is advised to follow up with a doctor for routine checkups. If you have developed cancer after undergoing a laparoscopic surgical procedure with a morcellator device, contact the law firm of Rudolph F.X. Migliore, P.C. for a free case evaluation.
About the firm: The law office of Rudolph F. X. Migliore, P. C. has represented clients in a wide range of product liability cases in the last three decades and has worked with nationally recognized associated firms to reach successful verdicts. The Long Island, NY law firm of Rudolph F. X. Migliore, P. C. extends its practice of legal services to Medical Malpractice, Defective Medications, Defective Medical Devices, Asbestos, Mesothelioma and Lung Cancer-related cases.