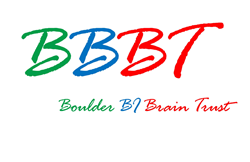 BBBT has a well-earned reputation as one of the leading analyst groups in the BI sector. – Chris Neumann, CEO, DataHero
Boulder, CO (PRWEB) August 25, 2014
On Wednesday, August 27, 2014, DataHero's CEO, Chris Neumann, will demonstrate their approach to empowering business users through an intuitive platform that combines a scalable SAAS connectivity layer, powerful classification and recommendation engine, and an accessible, drag-and-drop HTML5 interface. Mr. Neumann will also present customer case studies and discuss how self-service cloud BI is changing the landscape of enterprise business intelligence.
"BBBT has a well-earned reputation as one of the leading analyst groups in the BI sector," said Mr. Neumann. "When the time came for us to share DataHero's unique approach to Cloud BI with the analyst community, it was only natural for us to partner with BBBT."
"Combine the speed and simplicity of cloud implementations with an easy to use, self-service BI environment, and you get something the business community has wanted for years," said BBBT Founder, Claudia Imhoff. "The BBBT will learn about this most anticipated offering from DataHero, and render its thoughts on how well the company has delivered."
A podcast summarizing the presentation will be available at the BBBT podcasts page, and a video of the presentation will be available at the BBBT videos page.
About BBBT
The Boulder Business Intelligence Brain Trust has served the BI industry since 2006. It is a consortium of over 160 industry analysts, experts, and practitioners from around the world. BBBT hosts BI industry vendors who provide extended, interactive briefings, streamed live as webinars exclusively to BBBT members. It's a reciprocal arrangement, the members receive the latest information on current and planned BI tools and technologies, and the vendors get valuable feedback on their offerings, marketing, and messaging.
About DataHero
DataHero is the leading self-service cloud BI solution that empowers business users to connect directly to online services they use every day to analyze and visualize the data that matters to them. Named best new startup at O'Reilly Strata 2014, DataHero users can chart any data, anywhere, on any device. Because DataHero's intuitive platform combines sophisticated data classification and recommendation engines with an advanced HTML5 interface, users are enabled to quickly and easily get the answers they need. For more information on DataHero, visit http://www.datahero.com or follow us on Twitter @DataHero.