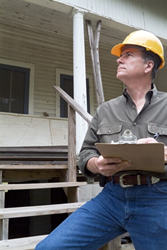 For example, Houston saw an end to 23 consecutive months of year-over-year reductions in July.
Chicago, IL (PRWEB) August 23, 2014
The Federal Savings Bank notes that the U.S. housing market is still recovering, albeit at a gradual pace, and with that recovery comes improvements in foreclosure activity.
According to the latest U.S. Market Foreclosure Report from RealtyTrac, there were 109,434total foreclosure filings, which include bank repossessions, default notices and scheduled auctions, in July. July's rate of filings represented a 2 percent increase from June and a 16 percent decrease from July 2013.
"July was the 46th consecutive month where U.S. foreclosure activity was down on a year-over-year basis," said RealtyTrac Vice President Daren Blomquist. "After nearly four years of falling foreclosures, we are starting to see evidence that foreclosure numbers are normalizing at the national level."
The number of homes entering the foreclosure process also revealed a year-over-year decline. In July, 49,624 U.S. properties started the foreclosure process, a 5 percent rise from June but an 18 percent reduction from July 2013.
National reports have produced positive results for foreclosure activity, but Blomquist noted there are still many stubborn local markets. Some metro areas had "surprise spikes" in July after showing declines for some time. For example, Houston saw an end to 23 consecutive months of year-over-year reductions in July.
Demolishing vacant foreclosures could aid the recovery
One persistent problem of the local housing markets' improvement from the foreclosure crisis is the presence of what RealtyTrac coined "zombie foreclosures," which are vacant homes in the foreclosure process. According to The New York Times, these properties lead to unfavorable outcomes for parties other than the homeowners and lenders.
"These are people who still pay their mortgages and property taxes but are caught in the devastating cycle that zombie houses can create in a neighborhood," the Times said. "Many of these homeowners, already poor, are impoverished further by blight on their streets."
Vacancy rates are climbing, and each abandoned home becomes a target for vandalism. As the properties fall further into a state of disrepair, they drag down the values of other homes in the community. RealtyTrac once posited what it termed the "kill solution" for zombie foreclosures, which involves demolishing the properties rather than attempting to sell them in hopes the new owners will make improvements. The Times cited data that supports this strategy, as it has been shown to help slow property value depreciation.
Demolition comes with a high cost
Commenting on the Times report, Bill McBride of Calculated Risk said demolition should be a part of the stimulus solution. Not only can the plan remove blighted properties, but it can also boost job openings for construction workers.
However, one caveat to the kill solution is demolishing a property can be expensive. Citing data from the Western Reserve Land Conservancy, the Times said the price can run up to $15,000 per house. Also, there are many legal hurdles that may need to addressed, particularly in regard to liens. Before any wrecking balls can be brought in, all parties with interest in the homes must give up their rights to the properties.
If you'd like to purchase and rehab one of these vacant properties, contact the Federal Savings Bank, a veteran owned bank, about affordable financing options.