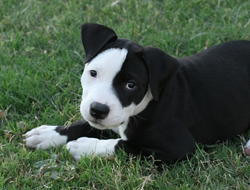 one may not be allowed to renew their policy if the insurer discovers a trampoline in you backyard!
Chicago, IL (PRWEB) August 24, 2014
When you buy a home, most mortgage providers like The Federal Savings Bank require the lien holder to purchase a homeowners insurance policy. The payments for this coverage can be submitted directly to the insurance provider or through their lender via an escrow account.
In either case, the cost is substantial, but necessary. The price one pays for premiums could pale in comparison to what is paid to repair fire damage or replace stolen possessions following a burglary. Depending on the home and other factors, rates may increase because the insurance underwriter sees the house as a greater financial risk.
Here are five factors that can raise your premiums:
Dogs: Although canines are friendly and playful with family, the insurance company doesn't know how Fido will react around others like the neighbors. As such, certain breeds of dogs can make coverage more expensive, particularly larger breeds and those that are thought to be aggressive and bite people. Coverage for injuries sustained by a neighbor falls under the liability portion of the policy. Depending on the insurer, one may lose the chance to renew insurance following an incident.
Swimming pools: These fun amenities also fall under liability coverage. Due to the high rates of drowning and other water-related injuries, pools appear to be a substantial risk. Even if one follows local regulations for maintaining a safe pool environment, there's always a chance a neighbor's child could slip in while homeowner is not present, leaving the owner liable for hospital expenses and court fees if a lawsuit follows.
Trampolines: In addition to pools, trampolines are another backyard amenity that can raise premiums. Trampolines lead to thousands of injuries each year, and insurance companies may exclude these damages from the coverage. Furthermore, one may not be allowed to renew their policy if the insurer discovers a trampoline in you backyard!
Natural disasters: Of course, homeowners insurance providers aren't only focused on the fun things in life. They may also raise rates if one lives in an area that is prone to natural disasters. In areas where certain types of disasters are common - the Midwest is known for frequent tornado activity in spring and summer, for example - states may require insurers include coverage for the disasters. If one lives near a body of water, there's a chance of higher premiums due to the risk of flooding, though flood coverage is typically not covered under a standard policy.
Burglary: Communities that have many incidents of burglary present a greater risk to insurance providers because there is a higher chance you'll submit a claim.
While these factors can make homeowners insurance more expensive, keep in mind there are always ways one can lower their rates as well. Some examples include installing a security system, buying a certified guard dog or installing smoke alarms. For more information regarding ways to lower insurance premiums read an August 8th release by The Federal Savings Bank titled "5 Things That Can Lower Your Homeowners Insurance."
For information about low cost mortgage options that can help you offset high insurance premiums, contact The Federal Savings Bank, a veteran owned bank.