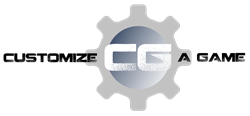 Customizie-A-Game could blow up the mobile games business, and change small business marketing forever
Los Angeles (PRWEB) August 25, 2014
Richmel Media & Productions to launch the world's first automated, subscription games platform that allows marketers, businesses, and people to create customized branded games on the fly, and leverage them throughout their social media channels for less than $10 a month.
Coined Customize-A-Game, Richmel is seeking to build a community through Kickstarter. "We felt the most efficient way to tell our story and reach people, developers, gamers, and companies who love games is through Kickstarter. I am very excited to see what happens. We've got 26 days," commented Rich Melcombe, Richmel's President & CEO. In addition to offering unlimited game customizations, Customize-A-Game will give its customers the opportunity to push offers, coupons, incentives, and affiliate marketing.
According to Richmel's research, people like to play 30-second games. Driven by the proliferation of mobile devices, people can play games anywhere and are becoming "gamers" while multitasking. Game developers lack discovery and the ability to scale their games in a saturated market. Most small businesses do not have marketing expertise or dollars to promote sales, discounts or push coupons. Brands face advertising clutter and suffer poor engagement.
By offering people value -- in exchange for playing fun 30-second games -- brands can enjoy significant increases in awareness, recall, and purchase intent. Static coupons or alienating pre-roll units that get skipped or lost in the social stream will now become unique, effective brand engagement opportunities that provide differentiation and measurable performance.
"Games are being driven by mobile technology and social media. The success of Kim Kardashian West's game app is opening up new markets for mobile games. Offering people the ability to easily create their own games cheaply will allow Customize-A-Game to expand the games market. Soon everyone will be able to turn their social media friends into instant gamers. By using thirty-second games – in lieu of texting or sending video Snaps -- to convey a message or image will broaden consumer engagement and deliver a satisfying – and entertaining – user experience," states Melcombe.
Richmel Media & Productions has been on the cutting edge of interactive advertising for the last 5 years. Last year, Richmel formed a new venture, 2ScreenAds -- with Silverlight Entertainment -- to develop two screen advertising solutions (TV/Tablet and TV/Mobile). Last October, 2ScreenAds produced a very successful qualitative test for FOX Broadcasting, and is now producing for FOX Broadcasting a quantitative test using some of FOX Broadcasting's new show promos as the sync'd add – combined with a customized mobile game – to increase audience engagement. 2Screens is also working with other networks and broadcasters, as well as several advertising agencies.
"What we've learned in the last two-to-three years is that people will play thirty-second games if they are entertained and rewarded. We wanted to apply the same principals for small businesses and people who have something to sell or communicate. Customize-A-Game will be a paradigm shift in how businesses advertise, consumer's engage, and how brands define their value proposition" concludes Melcombe.