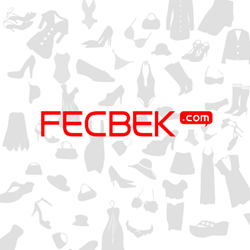 (PRWEB) August 25, 2014
Today, Fecbek, a leading manufacturer and retailer of high quality shoes, proudly unveils its new selection of heels. At the moment, all its trendy, sexy and gorgeous heels, including high heels and mid-low heels are offered at affordable prices, up to 50 percent off.
Wearing heels can change the wearer's posture, requiring a more upright carriage and altering the gait in what is considered a seductive fashion. Fecbek wants to help all ladies to leave a good impression on their friends and families.
As everyone knows, heads will turn as you walk down the street wearing heels. When shopping at http://www.fecbek.com/womens-heels/, ladies can find a wide variety of fashionable and elegant heels. All the company's brand new products can add beauty to the wearers.
Fecbek has several years of experience in the fashion industry. It is providing worldwide consumers with a various range of graceful, trendy and good quality heels. The luxurious designs, featured with top-quality materials, are certainly popular with those feminine ladies who want to shop heels online.
About Fecbek
Fecbek is a leading online retail and wholesale store specializing in selling clothing, shoes, bags, wedding and occasion dresses, Cosplay, costumes and beauty products. With a wide selection of products at a low price, the company has been universally recognized for honesty, high efficiency and thoughtful services; it has built a long-term relationship with many customers.
For more information, please visit Fecbek.com.