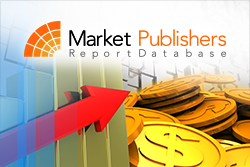 London, UK (PRWEB) August 25, 2014
China's luxury sector (especially the mainland) was on a steady growth path in the recent years due to an increase in people's income levels along with the rise in agent gifting and purchasing. From 2004 to 2011, China's total luxuries consumption posted a CAGR of around 21%. However, since 2012, the growth pace has been declining rapidly on the back of the policies of anti-corruption, suppression of consumption and gifting with state funds. As of 2013, the domestic total luxury items consumption was about USD 19 billion, up by just over 2% YoY.
Within the Chinese luxury sector, the apparel segment accounts for over 60%. In 2013, China's total consumption of luxury apparel stood at about USD 12 billion and is expected to reach close to USD 14.5 billion by 2017. Wristwatches, bags and suitcases and men's wear are major luxury apparel items in China, which accounted for nearly 73% of total luxury apparel consumption in the country in 2013. Amongst them, the wristwatches segment made up 35% of the market. The world's leading apparel brands like Louis Vuitton, Burberry, Hermes, Fendi, Gucci, Thomas Pink, and Prada have recently begun their layout in China.
Comprehensive research study "Global and China Luxury Apparel Industry Report, 2014-2017" elaborated by ResearchInChina is now available at MarketPublishers.com.
Report Details:
Title: Global and China Luxury Apparel Industry Report, 2014-2017
Published: July, 2014
Pages: 135
Price: US$ 2,450.00
http://marketpublishers.com/report/textile-leather/apparel/global-n-china-luxury-apparel-industry-report-2014-2017.html
The study is a comprehensive guide to the luxury apparel industry globally with a focus on China. It examines the world and Chinese luxury markets' structure and size, Chinese consumers' overseas consumption, the development status of affordable luxury brands in the country. Analysing China's luxury apparel market, the report offers information on the tax policies, market size, product structure, market structure by region, and brand development issues. Detailed product category segmentation is presented in the report, including the market size of apparel, wristwatch, bag and suitcase, footwear categories, as well as the layout of different brands in China. It reviews local luxury apparel consumers, detailing the characteristics of these consumers, information channels, buying potential, reasons for purchasing, and also the propensity of Chinese customers to buy luxury products. The research study delves into the online shopping marketplace, covering its size and features of Chinese netizens in luxury online shopping, patterns of netrepreneurs China, and major development trends. The operations and developments of the 8 leading global luxury companies (including 17 brands) in China are described, and forecasts of global and Chinese luxury and China's luxury apparel market size through to 2017 are offered in the study.
Report Scope:

Comprehensive overview of luxury apparel industry.
Historic development of global and China's luxury industry.
Evolution and current status of the national luxury apparel industry.
Development trends of China's luxury apparel segmented products.
Chinese luxury apparel products consumers.
Status quo of luxury apparel shopping on line in China.
Discussion of the top 8 luxury apparel production enterprises.
Valuable conclusions and exhaustive market forecasts.
More topical studies by the publisher can be found at ResearchInChina page.