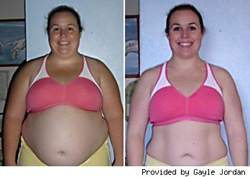 Appetite Zap targets and attacks hidden fat that is burrowed in the hips, thighs, belly and underarms, burning fat 4 times faster than any other product.
Los Angeles, CA (PRWEB) August 26, 2014
In their effort to continue to bring the safest and best weight loss to patients nationwide and to help patients who have struggled unsuccessfully to lose that final 10 pounds to those who must lose 100 pounds or more, Diet Doc is excited and proud to announce their newest and most innovative diet product on today's market. Newly released Appetite Zap does the work of both, Slim Down and Ultra Burn, providing patients with four times the strength of these already powerful appetite suppressants and fat burners.
Patients who have already enhanced their Diet Doc hormone treatment diet plans with Slim Down and Ultra Burn know that these exclusive diet pills help them over the initial weight loss hurdles by controlling urges and between meal hunger. Now, patients who supplement their hormone treatment diet plans with Diet Doc's new Appetite Zap can increase the speed at which they see fat melting from their body and burn fat4X faster. This revolutionary new suppressant and fat burner actually targets and attacks that hidden fat that is burrowed deep within the cells of the belly, hips, underarms and thighs.
Continuing to bring only the safest and most effective diet products to dieters across the country, all Diet Doc products and hormone treatments are manufactured in FDA approved, United States based pharmacies and cannot be found on store shelves and can be ordered by calling Diet Doc or visiting the Diet Doc website.
Because of the tremendous success patients realize when accompanying their hormone treatment and diet plans with Appetite Zap, as well as the special discounts and savings that Diet Doc is passing to their clients, supplies of this amazing product are not expected to last long. Those clients who call today to order the powerful Appetite Zap to burn fat will receive a free one-week supply with their two-week purchase.
Diet Doc has built its reputation on providing the safest and the best weight loss to people across the country and has become the nation's leader in medical weight loss programs. By providing patients with diet plans that are tailor made to be compatible with their individual nutritional needs, medical conditions and metabolism, unlimited access to experts who are trained in the science of fast weight loss and who intimately understand the body, medical monitoring throughout, and the best hormone treatments, diet pills and appetite suppressants, the company has gained the respect and trust of people nationwide.
Those who want to burn fat faster, improve their health and restore their figure are encouraged to call Diet Doc today.
About the Company:
Diet Doc Weight Loss is the nation's leader in medical, weight loss offering a full line of prescription medication, doctor, nurse and nutritional coaching support. For over a decade, Diet Doc has produced a sophisticated, doctor designed weight loss program that addresses each individual specific health need to promote fast, safe and long term weight loss.
Diet Doc Contact Information:
Providing care across the USA
Headquarters:
San Diego, CA
(888) 934-4451
Info(at)DietDoc(dot)info
http://www.dietdoc.com
Twitter: https://twitter.com/DietDocMedical
Facebook: DietDocMedicalWeightLoss