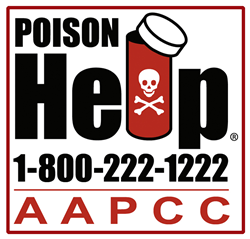 We are excited to bring Stephen on board as the new executive director of AAPCC.
ALEXANDRIA, VA (PRWEB) August 25, 2014
The American Association of Poison Control Centers (AAPCC) has named Stephen T. Kaminski, J.D., as its new executive director and chief executive officer effective Sept. 29, 2014, announced AAPCC President Marsha Ford, MD, FACMT, FACEP.
With more than 15 years of leadership in both the private and nonprofit sectors, Stephen joins the AAPCC from the American Humane Association (AHA) where he served as Executive Vice President and General Counsel. With AHA since 2011, Kaminski managed the D.C. headquarters office; oversaw the areas of business affairs, legal affairs, human resources and chief of staff, board and corporate governance, ethics and compliance, digital media, and public policy and advocacy; and acted as strategic advisor for all of its programs. Previous to that, Kaminski served in Legal Affairs at Discovery Communications, first as Director and then as Vice President.
"We are excited to bring Stephen on board as the new executive director of AAPCC," Ford said. "His skills and experience will significantly enhance the association's leadership in poison treatment and prevention, public health, and toxicosurveillance. The AAPCC Board of Directors and members look forward to advancing the lifesaving mission and work of America's poison centers under his leadership."
"I am honored to join the American Association of Poison Control Centers," Kaminski said. "AAPCC's track record of results-oriented, mission-driven achievements is estimable. I look forward to partnering with all of the Association's members and supporters to lead AAPCC to a robust, dynamic and successful future."
As executive director, Kaminski is responsible for implementing strategies, programs and policies that support the vision, mission and values of the AAPCC as well as serving as a public advocate for the association, toxicology and poison prevention.
For more information, the media may contact Brett Schuster, AAPCC Associate Manager, Public Relations and Government Affairs, at 703.894.1865 or schuster(at)aapcc(dot)org.
The AAPCC supports the nation's 55 poison center members in their efforts to treat and prevent drug, consumer product, animal, environmental and food poisoning. Members staff the Poison Help hotline at 1-800-222-1222 that provides free, confidential, expert medical advice 24 hours a day, seven days a week, 365 days a year from toxicology specialists, including nurses, pharmacists, physicians and poison information providers. In addition, the AAPCC maintains the only poison information and surveillance database in the United States, providing real-time monitoring of unusual poisoning patterns, chemical exposures and other emerging public health hazards. The AAPCC partners with federal agencies such as EPA, HRSA and the CDC, as well as private industry.
To learn more, visit http://www.aapcc.org, like us on Facebook, follow us on Twitter, or read our blog at aapcc.wordpress.com. To join your voice with other poison center supporters, register for the AAPCC advocacy network at http://www.capwiz.com/aapcc – click on "Action E-List."