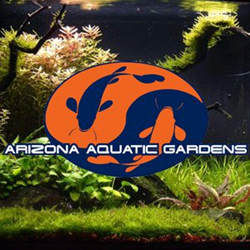 Tucson, AZ (PRWEB) September 01, 2014
For customers looking for farm-raised, hard-to-find tropical fish, shrimp, snails, aquatic plants and supplies, there is no better resource than Arizona Aquatic Gardens, a family-owned and operated facility in Tucson, Arizona. In business since 1987, Arizona Aquatic Gardens offers rock solid customer service that is backed by over 27 years of hands-on experience.
With the launching of a new and fully responsive website, Arizona Aquatic Gardens is demonstrating a commitment to improving the overall shopping experience for the customer. Azgardens.com is now displayed in high definition and can be accessed on multiple platforms – smartphones, tablets and monitors. This means a cleaner viewing experience, as there are no poorly displayed images or clusters of text.
In addition to the improved viewing experience, Arizona Aquatic Gardens has been working to find more suitable shipping methods that work across the board, so that aquarists in all corners of the country get their farm-raised, hard-to-find tropical fish in a timely and efficient manner. Given the nature of the aquatic farm industry, efficient and effective shipping methods are necessary, and Arizona Aquatic Gardens understands this.
Being the nation's premiere tropical aquatic farm, Arizona Aquatic Gardens believes it is their mission to educate their customers and the public about successful fish keeping, in addition to selling only the best farm-raised tropical fish, shrimp, snails, & aquatic plants available today. To expand on this educational aim, there is now a detailed description alongside every product for sale. No matter if that product is an algae eating shrimp or a oxygenating pond plant, visitors to these improved pages will learn something new.
Not only have detailed descriptions been added to each product page, but also with the new responsive interface in place, customers will now have an easier time navigating the entire site, easily hopping from product to product, page to page. Check out the new and improved Azgardens.com today.
About Arizona Aquatic Gardens:
The original pioneers of the aquatic industry, Arizona Aquatic Gardens has been providing customers with only the finest tropical & aquatic plants, freshwater livestock, aquarium & pond supplies since 1987. They also offer expert advice in design and algae control for aquariums, zoological exhibits, as well as lakes and ponds. Offering one of the largest selections of native and indigenous plants for wetlands restoration projects and plants to help with shoreline erosion control, Azgardens.com is one of the nation's largest suppliers of farm-raised mosquito fish to help combat West Nile Virus naturally without the use of harmful pesticides.