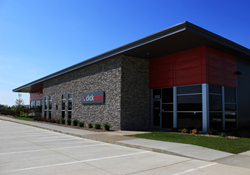 "Our employees and our culture are the reason we've made this list for the fifth straight year. It's our belief that when we focus on those things, continued growth will be the result."
Urbana, IA (PRWEB) August 25, 2014
For the fifth year in a row, Urbana-based Clickstop has been named to Inc. magazine's prestigious 500|5000 list of fastest-growing companies, ranking at #3254 overall. In addition, it noted that Clickstop ranks at #13 in growth for companies in the state of Iowa.
The compilation of information measures revenue growth from 2010 through 2013, with Clickstop boasting an impressive 106% growth over that time period. Clickstop first made the Inc. 500|5000 list in 2010 with a ranking at #1122 and has consistently made an appearance each year thereafter.
Clickstop was founded by CEO Tim Guenther in 2005 when he began selling cargo control merchandise on what has now become the company's flagship site, USCargoControl.com. The company now also operates nine additional online stores, in markets ranging from fasteners and reflective insulation to bulk plastic storage merchandise.
In addition to consistent revenue growth, the company has also experienced growth in staff, physical space, and capabilities during the three year period. A warehouse expansion and the creation of a sewing and assembly division for the US Cargo Control division has the company moving into the development and production end of its growing tie down business. The company has achieved multiple great workplace awards and is committed to fostering an environment where employees can learn and grow.
"Recognition by INC 500|5000 of our achievements as we've grown from just a small start-up company to where we are today is an honor," said Guenther. "Our employees and our culture are the reason we've made this list for the fifth straight year. It's our belief that when we focus on those things, continued growth will be the result."
The 2014 Inc. 5000 is the most competitive crop in the list's history. The average company on the list achieved a three-year growth of 516%. The Inc. 5000' s aggregate revenue is $211 billion, generating 505,000 jobs over the past three years. Complete results of the Inc. 5000, including company profiles and an interactive database that can be sorted by industry, region, and other criteria, can be found at http://www.inc.com/inc5000.
About Clickstop, Inc.
Clickstop is the parent company of a suite of online retail stores based in Urbana, Iowa. Focused on offering relevant products, timely delivery, and excellent customer service, Clickstop web properties serve diverse markets that include the moving and cargo control industry, energy efficient insulation products, home organizing solutions, and personal fashion and styling. For more information visit http://www.clickstop.com.
About Inc. magazine
Founded in 1979 and acquired in 2005 by Mansueto Ventures, Inc. is the only major brand dedicated exclusively to owners and managers of growing private companies. The Inc. 500|5000 is a list of the fastest-growing private companies in the nation. Started in 1982, this prestigious list of the nation's most successful private companies has become the hallmark of entrepreneurial success. For more information visit http://www.inc.com.