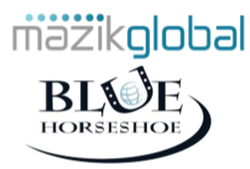 We have created an easy-to-learn, easy-to-use solution that delivers higher quality of care at a lower cost, offers more transparency to patients and constituents, and proactively maintains compliance. - Sid Siddiqui, President, Mazik Global
Chicago, IL (PRWEB) August 26, 2014
The current US healthcare sector includes more than 830,000 hospitals, doctors' offices, emergency care units, nursing homes, and social services providers. This massive industry is currently experiencing many pressures including dwindling revenue, skyrocketing costs, and increasingly complex regulatory requirements. Sid Siddiqui, founder of Mazik Global, said, "More and more physicians are unhappy and looking for easy to use mobile solutions to manage their day to day workload while dealing with ever increasing complexities in clinical operations. We have created an easy-to-learn, easy-to-use solution that delivers higher quality of care at a lower cost, offers more transparency to patients and constituents, and proactively maintains compliance. MazikCare, the Microsoft solution for healthcare, helps healthcare organizations meet their targeted goals in today's difficult, competitive and unstable environment."
Chris Cason, President of Blue Horseshoe Consulting said, "A solution that enables one version of the truth across clinical and back office functions is a solution that many Healthcare providers should consider. Leveraging Microsoft Dynamics AX as a foundation for a mobile Healthcare solution just makes sense."
MazikCare is a fully-integrated, ERP-based solution that offers a unique approach while meeting HIPPA compliance and meaningful use objectives. The full breadth of the solution includes mobile applications, materials management, financial management, facility management and pre/post patient care to control cost. MazikCare also makes it easy for administrators, nurses, and physicians to use the new touch-and-go functionality during patient engagement. MazikCare improves the entire spectrum of the healthcare experience for the patient in meaningful ways. The results are measurable increases in efficiency, improved customer loyalty, and a staff whose time is never wasted.
Former CIO of University Health Consortium Pat Becker reviewed MazikCare and said, "Built on the solid foundation of Microsoft Dynamics AX, MazikCare provides healthcare specific solutions that are intuitive and address the most painful difficulties facing providers today. Training employees to use MazikCare is easy because it employs the same user interface as other Microsoft applications, making implementation much quicker allowing the achievement of positive benefits sooner."
More information about MazikCare can be found at http://www.MazikCare.com.
About Mazik Global:
Mazik Global is an experienced and time-proven global ERP solution development and implementation company. With 300+ expert resources serving our customers world-wide, Mazik Global is recognized for its product engineering, problem solving, and customer-centric approach combined with years of industry and technology expertise.
Mazik offers a global delivery model with rapid and economical deployment methodologies. As the key development partner of Microsoft Dynamics AX and Microsoft Cloud products, Mazik provides customers a unique experience in ERP, Cloud, Mobile and Enterprise social networking solutions.
About Blue Horseshoe Consulting
Blue Horseshoe is a privately held solution services firm based in North America; providing expert management & strategy consulting, system design, implementation, and optimization, and distribution design services to Fortune 500 and mid-market businesses throughout the world. The company is also a 3-time honoree of Inc. Magazine's 500/5000 list of the Fastest Growing Private Companies in America; selected as an Indiana Companies to Watch in 2010; and ranks on the Indianapolis Business Journal's (IBJ) lists of Fastest-Growing Private Companies, Largest Indianapolis Area Software Developers, and Largest Indianapolis Area Computer Consulting Companies.