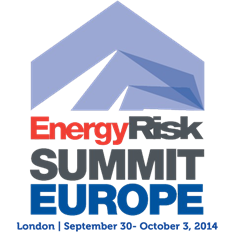 Excellent content - best energy conference for a very long time by anybody!
Denver, Colorado (PRWEB) August 31, 2014
Pioneer Solutions is joining over 150 energy professionals from 15 countries at the 2014 Energy Risk Summit Europe in London from September 20- October 3, 2014. This conference, hosted by Energy Risk, is geared towards all energy professionals who want to learn more about regulatory policies (EMIR, REMIT, MiFID II) as well as risk management in European energy markets.
In addition to the implementation of OTC derivatives reporting rules under the EMIR (European Market Infrastructure Regulation) earlier this year and the 2011 REMIT (Regulation on Wholesale Energy Market Integrity and Transparency), commodity market participants must also brace themselves for changes imposed by the MiFID II, a reformed version of the 2007 Markets in Financial Instruments Directive, expected to be in full swing by 2017. Furthermore, the need for cleaner, more reliable energy supplies has stirred proposals for many European nations to restructure how they operate their domestic power markets.
Additionally, businesses must continue to mitigate market, liquidity and counterparty risk—a task further complicated by changes in volatility due to political factors.
Some of the topics covered during the 2014 Energy Risk Summit Europe are:

Liquidity risk
Volatility
MiFID II, REMIT, EMIR
Counterparty risk
Power exchanges
The changing role of banks in commodity markets
EU energy market integration
Equally beneficial is the chance attendees will have to network with other, like-minded individuals in order to garner tools and solutions for their specific business complications.
To register for this event and to learn more information click here.
About Pioneer Solutions
Pioneer Solutions LLC is a global provider of next-generation CTRM, ETRM, environmental management and financial and regulatory compliance solutions. Offering the latest in business processing capabilities with a modern data structure, Pioneer's products offer the user a configurable environment that allows for customizable templates for (STP) workflow and user-defined custom formula entry. Serving some of the largest utilities and energy companies across the globe, Pioneer's flexible solutions are designed for rapid deployment and easily adapt to clients' unique business processes, model complex trading scenarios and automate business processes.
###
For more information about the Energy Risk Summit Europe 2014 or about Pioneer Solutions LLC, please contact Erica Tausch at 720/489-3077 or etausch(at)pioneersolutionsglobal(dot)com. Event registration information and a complete event schedule can be found at: http://www.energyriskevents.com/europe/static/home.