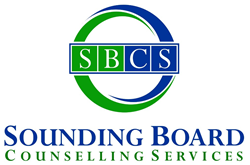 There is so much about the human mind that we don't understand.
Toronto, Ontario (PRWEB) August 26, 2014
In stepping back and looking at the life and death of Robin Williams, many lessons about mental health and addiction can be learned. It is challenging to do so without falling into a trap of empty platitudes such as "everything happens for a reason" or "let's find positives in this negative situation". For a man who was truly one-of-a-kind, platitudes don't seem like the best tribute.
Between movies such as "Dead Poets Society", "Patch Adams" and "Good Will Hunting" (just to name a few), Robin Williams played many quotable characters. Perhaps, though, more can be learned from the unscripted Robin Williams. Here are 5 Mental Health and Addiction Lessons to be learned from Robin Williams, in his own words:
1) "My battles with addiction definitely shaped how I am now. They really made me deeply appreciate human contact. And the value of friends and family, how precious that is"----This one speaks for itself. He speaks about the importance of social supports, and how addiction (especially when paired with mental health concerns, such as depression) can be isolating. In this quote Robin Williams was also able to identify what positives he gained from his addiction battles.
2) "I went to rehab in wine country, just to keep my options open"----Robin Williams spoke frankly about his own struggles with addiction and the realities of the sometimes distorted thought patterns that come with addiction. In humorous quips like above, he (likely unknowingly) helped reduce some of the stigma of attending rehab, while reflecting the way that, even in recovery, many people with addictions acknowledge their own temptations.
3) "Comedy can be a cathartic way to deal with personal trauma"---This quote is about resiliency and the ability to find humor even through painful experiences. Humor can be a healthy coping strategy when faced with some of the harsher realities that life hands us.
4) "You're only given one little spark of madness. You mustn't lose it."---Another quote that shatters the stigma of mental health concerns. He phrases "madness" as something that we all possess and frames it as a gift rather than a curse.
5) "There is still a lot to learn and there is always great stuff out there. Even mistakes can be wonderful." Robin Williams said this in regards to acting, but it could be applied to life as a whole. If applied to mental health and addiction, it serves as a reminder that there is so much about the human mind that we don't understand, and that there is always room for continued learning.
Robin Williams did not have all of the answers about mental health and addiction, but he gave the world a gift though both his memorable comedic and dramatic performances and the unique way he viewed the world. In death, he may continue to bring greater awareness to the nature of mental health, leaving the rest of us to find ways to learn more.
If you are struggling with depression, addiction, or other mental health concerns, it is important to seek professional help. If you live in the Toronto or Hamilton, Ontario area you can contact Sounding Board Counselling Services at soundingboardonline.com to schedule an appointment.