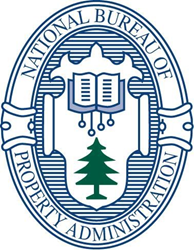 This new system uses many of the in-the-box features of Saleslogix, with the necessary customizations to meet National Bureau's business requirements.
Chicago, Illinois (PRWEB) August 26, 2014
The National Bureau of Property Administration (National Bureau) has successfully utilized a customized instance of Saleslogix for organizing and managing their business intelligence. Using the Saleslogix partner Technology Advisors (TAI) for consulting and customizations, National Bureau was able to install a LAN deployment of Saleslogix to meet its business requirements. National Bureau's sole focus is minimizing the property tax liabilities for their commercial and industrial clients. In operation since 1935, they are the oldest firm in their industry and nurture relationships with clients and taxing jurisdictions in all 50 states.
National Bureau had a prior implementation of Saleslogix in place, but the extensive, complex code that a former consultant had customized kept breaking and causing even the native features of Saleslogix to fail. Assuming that the Saleslogix LAN installation wasn't going to work for them, National Bureau brought in TAI to diagnose the problems and migrate to the Web version of Saleslogix.
After delving into the system and learning about National Bureau's business, TAI concluded that the LAN installation would actually work, thus preventing a migration to the Web deployment. An overhaul would need to be done to normalize, stabilize, and increase the functionality of the system. "Saleslogix was still the right tool for National Bureau," stated TAI project manager Valerie Parker. "We knew the new design was going to work. Convincing [National Bureau] required care, patience, and their confidence that we really understood their business." TAI accomplished this by creating a data warehouse structure and recommending a business process that would continually update National Bureau's extensive library of data. This new system uses many of the in-the-box features of Saleslogix, with the necessary customizations to meet National Bureau's business requirements.
Since the installation, National Bureau reports savings in time and employee resources, as well as an immeasurable increase in confidence in their CRM environment. "[TAI] was above and beyond to work with," said National Bureau's Katie Testolin. "They were able to walk through National's business, internalize it, analyze it, and customize it. I am blown away by their competency in understanding our business."
"This is a perfect demonstration of the flexibility and customization capabilities that set Saleslogix apart," said Lorcan Malone, senior vice president and general manager of Saleslogix. "We intentionally architected the core Saleslogix solution to make it easier for organizations to create custom solutions that are highly tailored to their specific needs. It's always incredibly gratifying to see a leading developer and consultant like TAI take Saleslogix and turn it into an end-solution that delivers the maximum level of value to the customer."
A case study detailing National Bureau's customization and implementation of Saleslogix has been published by Technology Advisors.
About National Bureau of Property Administration
The National Bureau of Property Administration is a property tax consulting firm whose sole focus is minimizing the property tax liabilities for their clients in all 50 states. National Bureau is 100% employee owned. They created the "Proactive Property Tax Solution" to help minimize real and personal property taxes by resolving issues early, quietly, and favorably before they become problems. Established in 1935, they are the oldest firm in the industry.
About Technology Advisors
Technology Advisors helps businesses increase sales and marketing productivity and improve their profitability. As a global business and technology consulting company, Technology Advisors specializes in the development of Customer Relationship Management (CRM) process and technology strategies and solutions that make businesses successful, and offers Consulting, Project Management, Support, and Training. Since 1991, the company has enabled over 2,000 businesses to achieve real business results from their CRM initiatives. Headquartered in Des Plaines, IL, Technology Advisors has specialists in the Financial Services, Property, Healthcare, Manufacturing, Construction and Professional Services industries.
About Saleslogix
Saleslogix is the CRM platform of choice for companies strategically focused on customer engagements seeking to build cost-effective, purpose-built solutions for the mobile world. Award-winning Saleslogix enables intelligent collaboration and best practice automation across sales, marketing, and service – recommending and performing winning actions to help drive revenue and an exceptional customer experience. Experience unparalleled flexibility and control with Saleslogix – with Cloud, on-premises, hybrid, and mobile options to accommodate diverse IT and business objectives.