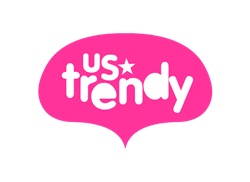 'We really wanted to create a fun and cool shopping experience, and I believe we really hit it out of the park.'
Boston, MA (PRWEB) August 26, 2014
UsTrendy, the world's largest independent fashion marketplace and one of the fastest growing retailers in 2013, has recently announced the launch of its new website on Magento. Due to its aggressive growth, UsTrendy wanted to utilize a robust ecommerce platform. The company chose Magento, an ecommerce platform built on open source technology. Cora, a Magento partner, helped implement the site which customizes user experience for both shoppers and vendors.
The new website is user-friendly and adaptive. About 60 % of UsTrendy's traffic comes from mobile devices, so the new site adjusts to fit the screen of any electronic device, whether customers are using a tablet, smartphone, or desktop. Each electronic device has its own unique display, and all give users a great mobile shopping experience. The responsive site has already shown higher conversion. The site will also give shoppers a unique and personalized shopping experience. The new platform uses data mining and includes personal newsletters and suggested items. A custom shopping section per visitors on the site will be added soon.
UsTrendy's new platform is also more user-friendly for venders. The site has a highly automated backend vendor portal where sellers can seamlessly sell their products and manage their business. UsTrendy also created an effective communication channel between venders, customers, and UsTrendy customer care associates through the new platform.
"UsTrendy is very excited about the opportunities which the new site opens up," said Sam Sisakhti, the founder and CEO of UsTrendy. "With the new platform we really wanted to customize our users' shopping experience and make it easier for them to search through our 20,000-some vendors. We really wanted to create a fun and cool shopping experience, and I believe we really hit it out of the park."
About UsTrendy:
Sam Sisakhti founded UsTrendy in 2008 to help talented fashion designers break down barriers created by the industry's elite to make a name for themselves. Today, UsTrendy is the world's largest independent fashion marketplace, which contains hundreds of thousands of unique items. At UsTrendy.com, shoppers discover one-of-a-kind fashions from all over the world. The platform democratizes fashion so shoppers can decide what designs are produced and promoted each season.