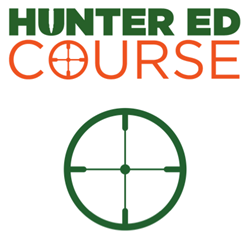 Troy, MI (PRWEB) August 26, 2014
Hunter Ed Course has been approved as an official Michigan online hunter education course. Offered at only $17.99, it provides a low cost alternative for Michigan hunters compared to the higher priced alternatives.
Taking an online hunter safety course provides a new user with the convenience of learning about safe, ethical hunting when and where the student wants to learn.
As with all of Michigan's online hunter safety course options, after taking the online course, students are required to attend the skills/field day portion of a traditional class and take the student examination in order to receive their hunter safety certificate.
The exclusive Easy Learning System™ employed by HunterEdCourse.com uses narration, closed captioning, photos and interactive exercises. A student maximizes learning by reading, hearing and interacting with the hunter safety course content.
Michigan HunterEdCourse.com features lessons on safe, legal and responsible hunting practices. Unique to Hunter Ed Course is the use of photos that replicate what a hunter will actually see in the field, creating a safer hunter.
A customized Michigan page has been created within HunterEdCourse.com/state/Michigan to provide prospective new hunters with the Hunter Ed Course Power-of-Three™ process to hunter education: Learn, Practice and Earn. The Hunter Ed Course Power-of-Three™ simplifies acquiring hunter education certification for prospective new hunters.
Michigan hunter education is required for all hunters born after January 1, 1960. A hunter safety certificate is required to purchase a Michigan hunting license.
Once students complete the online hunter safety course, they simply print the course completion voucher and schedule their Michigan DNR-required field day.
Students can search for a class in their area and find more information about Michigan's hunter education program at http://www.michigan.gov/huntereducation.
Hunter Ed Course not only meets the requirements of the Michigan DNR, but it exceeds the standards set by the International Hunter Education Association (IHEA-USA). Upon meeting Michigan's hunter education requirements – including the online course, field day and exam - and earning a hunter safety certificate, a new hunter will have met the hunter education requirements that are recognized by all states and Canadian provinces.
About Hunter Ed Course
Hunter Ed Course is committed to providing a more affordable online hunter safety course than is currently on the market in order to reduce training as a barrier to access for those wanting to start hunting.
Offered at only $17.99 through the website http://www.HunterEdCourse.com, access is provided to online hunter education for youth and adults in a medium they are comfortable with and at a price that is affordable and within reach.