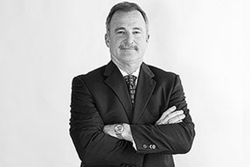 There have been so many recalls covering millions and millions of cars, and for so many different safety issues, the American public is developing recall deafness
Shelbyville, IN (PRWEB) August 27, 2014
With several months still to go in 2014, more vehicles have already been recalled during the year than in any other year on record. "There have been so many recalls covering millions and millions of cars, and for so many different safety issues, the American public is developing recall deafness," said Mike Stephenson, an Indianapolis attorney who handles negligence and product liability cases. "It's a good thing that the car manufacturers have stopped turning a blind eye to the defects in their vehicles, but it doesn't do much good if people tune them out and fail to have the necessary repairs made. That's why this new search tool is such a great development," Stephenson said.
The recall search feature was announced by the U.S. Department of Transportation's National Highway Traffic Safety Administration (NHTSA) on August 20, 2014. By plugging in the vehicle identification number (VIN) of their own car or truck, the consumer can find out what recalls have been made for that vehicle in the last 15 years that have not been fixed. There are a few exceptions, such as international vehicles. The VIN search box is located on SaferCar.gov, a website of the U.S. Department of Transportation.
"This sharpens the focus," Stephenson said. "For the manufacturers, it's business; but now, for the consumer, it's personal. We hope everyone will avail themselves of this source of personalized information and have the necessary repairs made so there will be fewer injuries and deaths related to defective vehicles."
ABOUT MIKE STEPHENSON:
Mike Stephenson, a partner with McNeely Stephenson of Shelbyville, Indiana, near Indianapolis, has been successfully representing victims of motor vehicle accidents since 1981. He can be reached at 1-855-206-2555.