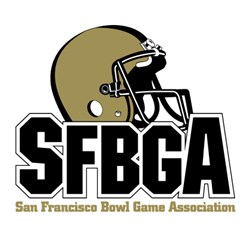 'Our goal is to provide our fans with the best bowl game experience in the country...' said Gary Cavalli.
Atlanta, GA (PRWEB) August 26, 2014
PrimeSport, the leader in providing direct access to the biggest sporting events on the planet, announced today a new partnership with the San Francisco Bowl as the Official Ticket Exchange and Travel Provider for the game.
The 2014 San Francisco Bowl will be held on December 30th, 2014 in Santa Clara, CA. This year will mark the first year for the game in the new Levi's® Stadium. Held annually, the game is one of the nation's elite bowl games and hosts a rivalry series between teams from the Big Ten Conference and the Pac-12 Conference. In addition to being the Bowl game's new home, Levi's® Stadium is also the new home of the San Francisco 49ers and will serve as host venue for Super Bowl 50 in February 2016.
"PrimeSport is a leader in building and managing ticket and travel experiences for high-profile sporting events," said Gary Cavalli, Executive Director of the San Francisco Bowl. "Our goal is to provide our fans with the best bowl game experience in the country, and the unmatched service PrimeSport will provide our fans is a big part of that exceptional experience."
As part of the partnership, PrimeSport will be managing the official San Francisco Bowl Ticket Exchange which is the only approved marketplace for fans to buy and sell tickets in a convenient, safe and guaranteed environment. Ticket holders who are unable to attend the event have a place to safely sell their tickets, while buyers can be assured that the tickets are authentic and guaranteed even if the game is sold out. San Francisco Bowl travel packages are also available from PrimeSport and include hotel accommodations, game tickets, official souvenirs and much more.
"The San Francisco Bowl never fails to deliver a great matchup, and this year will be no different with the Pac-12 versus the Big Ten," said Greg Nortman, Chief Operating Officer of PrimeSport. "We are looking forward to our new partnership with the San Francisco Bowl, and offering PrimeSport level quality and service to Big Ten and Pac-12 college football fans."
For more information on the official ticket exchange and travel packages for the San Francisco Bowl, visit PrimeSport.com.
About PrimeSport
PrimeSport is the leader in providing direct access to the biggest sporting events on the planet, offering tickets, travel, hospitality, and VIP experiences for corporations, professional sports teams and fans. PrimeSport's extensive experience in sports travel, hospitality and ticketing has allowed the company to form long term, official partnerships with some of the largest sporting events and organizations in the country. As a result, PrimeSport can provide more exclusive access to more events than any other company in the industry. Official partnerships include select NCAA Championships®, including the Men's Basketball Tournament and Final Four®, Men's College World Series®, Division I Wrestling Championships, Women's College World Series®, Women's Final Four®, Women's Volleyball Championship and Men's Frozen Four®, seventeen NFL teams, College Football Playoff National Championship, Rose Bowl, Sugar Bowl, Alamo Bowl, Orange Bowl, Capital One Bowl, Russell Athletic Bowl, Holiday Bowl, San Diego County Credit Union Poinsettia Bowl, Chick-fil-A Bowl, Chick-fil-A Kickoff Game, AdvoCare Texas Kickoff, ACC Football Championship, State Farm Champions Classic, Jimmy V Classic, ACC Men's Basketball Tournament, Wrangler National Finals Rodeo, Feld Motor Sports, more than forty major NCAA Division I universities, nineteen NASCAR speedways and more. PrimeSport is headquartered in Atlanta, GA. For more information, visit http://www.primesport.com or call 800/591-9198.
About San Francisco Bowl
The not-for-profit San Francisco Bowl Game Association has been the driving force behind the Bowl game since its inception in 2002. In that time, the game, first played at San Francisco's AT&T Park and now at Levi's® Stadium in Santa Clara, has generated more than $150 million in economic impact for Bay Area communities. Several of college football's most storied programs have already participated in the contest, formerly known as the Emerald Bowl and the Fight Hunger Bowl. They include onetime national champions USC, Miami, Florida State, Washington & BYU, along with Arizona State, California, Boston College, UCLA, Oregon State & Navy.
NCAA, Final Four, Frozen Four, Men's College World Series, NCAA Championships, NCAA Ticket Exchange, The NCAA Experience, Women's College World Series and Women's Final Four are trademarks licensed or owned by the National Collegiate Athletic Association. All other marks are property of their respective holders.