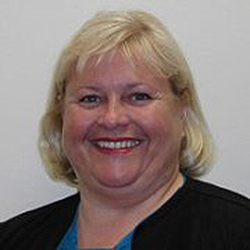 We are thrilled to promote the outstanding careers, philanthropy and community involvement of each of our outstanding honorees this year,
Orlando, Florida (PRWEB) August 26, 2014
When Grand Tour Gala 2014 honors this year's Dick Pope Legacy Award Recipients on Nov. 1 at Hilton Orlando Resort, special recognition will be given not only for the impressive career successes of Steve Hogan, CEO of Florida Citrus Sports; Adrian Jones, General Manager of LEGOLAND® Florida Resort and VP Merlin Entertainments USA; Richard Kessler, Chairman and CEO of Kessler Collection Hotels; and Emeril Lagasse, Celebrity Chef and Host of TV's Emeril's Florida, but also for their extensive company causes.
"We are thrilled to promote the outstanding careers, philanthropy and community involvement of each of our outstanding honorees this year," said Dr. Mary Jo Ross CSEP, CPCE, professor at The University of Central Florida Rosen College of Hospitality Management, who is executive producer of Grand Tour Gala. "They truly inspire us all to give back to others in any way that we can."
Florida Citrus Sports has been giving back to Central Florida for over 60 years, with the Florida Citrus Sports Foundation MVPs and associated programs being the organization's main arm. The Foundation is committed to enhancing quality of life for disadvantaged youth and families, and improving the health and education of children. Core programs and charities include: free summer camp for hundreds of disadvantaged middle school children annually, Day For Kids At Walt Disney World® for physically, emotionally and financially disadvantaged children, giving them the chance to interact with players participating in the Capital One Bowl, Russell Athletic Bowl Give Kids The World Village Visit where players from participating teams in the bowl game spend a morning with terminally ill children and their families, and Dream Ticket Clearinghouse during which the Foundation distributes more than 15,000 athletic event tickets free of charge to disadvantaged families in conjunction with professional and college team donations. Hogan and his staff are helping spearhead a new project, LIFT Orlando, which will work to enrich the lives of those living in the footprint of Citrus Bowl Stadium. For details on Florida Citrus Sports and its Foundation, visit http://www.floridacitrussports.com/foundation.
Merlin's Magic Wand, Merlin Entertainments' non-profit program, puts magic back into the childhoods of seriously ill, disabled and disadvantaged children by arranging great days out at Merlin Entertainments Group attractions. LEGOLAND® Florida Resort recently participated by hosting a day out in association with the Central Florida Down Syndrome Association with more than 100 families.
LEGOLAND and Merlin Entertainments also pride themselves in a key partnership with Sunshine Foundation, founded in 1976 to answer the dreams of chronically ill, seriously ill, and physically challenged and children ages 3 to 18, whose families cannot fulfill their requests due to financial strain that the child's illness may cause. Programs also include the Dream Village 22-acre Central Florida resort in a fairytale setting designed to be accessible for wheelchairs and other special needs and Dreamlifts, which charters a plane and takes approximately 100 children to an Orlando theme park for a one-day trip. Sunshine Foundation has answered over 36,000 dreams and maintains 82 percent of all donations to go directly to children's programs. For more information on these important Merlin Entertainments causes, go to http://www.merlinsmagicwand.org and http://www.sunshinefoundation.org.
In 2002, the Orange County Public Schools (OCPS) & Kessler Grand Bohemian Hotel Scholarship was established by Richard Kessler and the Grand Bohemian Hotel Orlando Scholarship committee as a tangible way to support excellence in teaching in the fine arts. Unlike many awards, this fund is solely for teacher growth and not for classroom spending. The award is designed to motivate OCPS visual and performing arts teachers to demonstrate a high level of artistry in teaching, as well as innovation in their chosen field. During the annual award luncheon, five distinct awards are presented to stellar teachers, two for visual art, two for music, and one for drama/dance. Winners each receive a stipend of $1,500, a Crystal Award, two-night stay at the Grand Bohemian Hotel Orlando for two, and recognition at an OCPS school board meeting and OCPS publications.
Kessler Collection Hotels also support the Treutlen House in New Ebenezer, Georgia, for the care, housing, support and guidance to abused children. The program's living facility housed 10 children with a long-range vision extending to serving many more boys and girls. Richard Kessler spearheaded the founding of Treutlen House, opened in 2000 at the site of the first organized orphanage in America. For more information, go to http://www.treutlenhouse.org.
Established in 2002 as the realization of Emeril Lagasse and his wife Alden Lagasse's dream to improve the quality of young people's lives, Emeril Lagasse Foundation (ELF) supports children's education and non-profit organizations with culinary, nutrition, garden, arts and life skills programs. ELF has distributed more than $5.7 million in grants for children's charities. Projects funded by the Foundation include an outdoor classroom, gardens, fresh foods cafeteria and teaching kitchen at Edible Schoolyard New Orleans, an accessible learning kitchen for special needs students at St. Michael Special School; a four-year culinary arts program for high school students at new Orleans Center for the Creative Arts; the Emeril Lagasse Foundation Hospitality Center at Cafe Reconcile, and hospitality training at Liberty's Kitchen for at-risk youth preparing healthy school meals. For more information on ELF, go to http://www.emeril.org.
The Grand Tour Gala Charity Fundraiser is produced by the Orlando Chapter of the National Association for Catering and Events (NACE). This year's Gala will provide guests with a unique London Experience, featuring an entire evening of festivities filled with unique foods, Broadway-style entertainment, a silent auction and concierge-level guest services by NACE at UCF students from the University of Central Florida Rosen College of Hospitality Management.
"We are looking forward to another great year of success for Grand Tour Gala, lead by the extraordinary achievements of each of our honorees," summarized Patricia Buchanan, President of the Orlando Chapter of NACE. "They are the motivation for the next generation of over-achievers in our industry."
Since Grand Tour Gala began in 2011, more than $180,000 has been distributed in student scholarships and programs. Event proceeds provide scholarships benefitting students at the University of Central Florida Rosen College of Hospitality Management, Valencia Community College, Daytona State College, Mid-Florida Tech Orlando, the Florida Restaurant & Lodging Association Educational Foundation, and NACE Education Foundation.
For more Grand Tour Gala information, go to http://www.grandtourgala.com or send an email to info(at)grandtourgala(dot)com. For details on sponsorships and corporate tables, contact Patricia Buchanan at (407) 383-2132 or pat(at)grandtourgala(dot)com. Honoree photos available upon request by contacting kathy(at)khapr(dot)com.