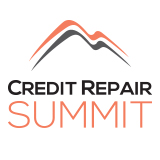 That means that a market of over twenty million consumers need the services of a credit repair company.
Mobile, AL (PRWEB) August 26, 2014
Mr. Remillard co-founded the American Association of Senior Executives, one of Southern California's largest career management and business resource organizations. Remillard has personally coached many of these executives on success-based interviewing, 21st century networking techniques, career transition, and is a frequent speaker on the subject of career management and executive networking.
Remillard is a CPA and holds a BA degree from Cal State in Fullerton.
In 2004, Brad Remillard along with his partners, Barry Deutsch and Janet Boydell, created IMPACT Hiring Solutions, focusing on executive search and best practices hiring workshops. He and his partners have assisted and coached hundreds of CEOs, key executives, managers, and other executive recruiters learn how to increase their hiring accuracy and build high performing teams.
As an executive recruiter for more than 20 years, Remillard has conducted more than 4,000 interviews and has been directly involved in over 1,000 executive searches. Prior to starting IMPACT Hiring Solutions, he served as president of CJA Executive Search, which was recognized among the top retained search firms in Southern California. He has conducted nationwide searches for Fortune 500 companies to small privately help companies. His search expertise includes: general management (CEO, COO GM), sales / marketing, manufacturing / operations, accounting / finance, human resources and IS.
"Having Brad as a speaker really raises the bar for the Credit Repair Summit just as he did for all other speakers for my first Vistage meeting," according to company president Joel Pate.
Credit Repair – A $10 Billion Industry
According to a 2013 study released by the Federal Trade Commission, over 10% of American Consumers with a credit report have a bona fide error on their report.
"That means that a market of over twenty million consumers needs the services of a credit repair company. With stakes this high is it any wonder that the credit repair industry generated $10 billion in revenue in 2012 (Source: http://www.ibisworld.com/industry/credit-repair-services.html) and steady, multi-million dollar growth is projected for 2014 and the importance of company owners to understand that recruiting, hiring and training decisions will determine their futures and fortunes," according to company founder Joshua Carmona.
The Credit Repair Summit – Your Doorway to Success
A few of the topics that will be covered are at the summit other than "You're Not the Person I Hired: A CEO's Survival Guide to Hiring Top Talent" co-author by Brad Remillard are compliance, merchant processing, preparation course to obtain a FICO Pro Certification, sales, marketing, Social Media, SEO Local Search and much more.
About Scoreinc.com
Scoreinc.com, Inc., headquarter in Mayaguez Puerto Rico USA, with offices in Mobile Alabama, is a leading provider of services to the derogatory credit sector of the financial service industry through its Scoreway® Software Solution and credit report accuracy dispute services. The Scoreway® platform provides an end-to-end management solution that helps the companies that we serve manage the credit review and dispute process and to improve controls and profitability. Scoreinc.com services an ever growing list of mortgage company's, banks, credit unions, Realtors®, builders and credit service organizations through its innovative technology and credit report accuracy service. Contact Score for more information at 877-876-5921 or by visiting http://www.scoreinc.com.