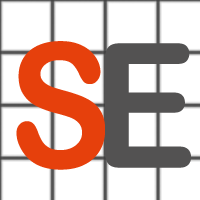 Milpitas, CA (PRWEB) August 26, 2014
SensorExperts.com, a leading provider of sensors, data loggers, and data hosting services today announced its online sensor store – offering data on thousands of unique sensors and products for applications ranging from: weather, water, air and gas, soil, energy, image, medical sensors and data loggers. SensorExperts.com is a one stop sensor shop that aggregates data about sensors across many manufacturers and can compare and contrast features and performance without the user needing to go directly to each individual manufacturer's or reseller's website.
SensorExperts.com offers the most comprehensive list of sensors online in a parametric table format that allows users to easily browse options with a higher level of detail than anywhere else. Once a user has selected their sensors, SensorExperts.com can aid in configuring their selections with all the desired options to make one-stop purchasing easy, eliminating the need to go anywhere else.
SensorExperts.com provides independent, objective overviews across all sensor products and applications, offering an easy way to compare sensor related products, eliminating the need to scour the internet for niche or hard to find sensors or to be turned away because of minimum order quantity requirements. Users can compare specifications of their desired sensors, find useful sensor information in our knowledgebase, and connect with other sensor users in our user forums. The forums create a community where users may also learn what other people in their local area or similar field of application have done, and share their knowledge and experiences with the community.
SensorExperts.com also allows free hosting options for sensor data, including the ability to upload sensor data or send the data directly from compatible sensor devices to our secure, cloud-based servers and view it in real-time in a dashboard of charts, graphs, and tables that is customizable. Sensor sites can also be viewed in a 3D geospatial viewer, or find and add other data sources available for your local area, and connect with other users who share your interests.
About Us:
SensorExperts.com is based in Milpitas, CA, a leading provider of sensors, data loggers, and data hosting services. Our comprehensive database includes sensors from a large number of manufacturers and lets customers easily get an overview on what's available, either on their own or with help from our highly trained staff. Customers can browse categories and compare products, features and prices across manufacturers; parametric tables make it easy to see specifications of different sensors at a glance in order to find the right sensor for any application.
SensorExperts.com's staff is highly experienced in all of the application areas for which we offer sensors, from energy to communications, and can guide customers in the product selection and purchasing processes. The company's goal is to provide the most comprehensive resource of sensors online in a way that allows customers to browse available products and options with a higher level of detail and ease-of-use than is found elsewhere. Combining unbiased, manufacturer-independent information on sensors with the convenience of a modern and trusted eCommerce site, SensorExperts.com makes it easy to review, select and purchase the ideal sensors without having to visit multiple sites.