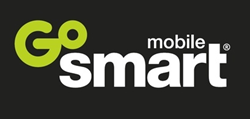 We will be giving away 100 free T-Mobile phones all you need to do is be present at the Festival.
Tampa, FL (PRWEB) August 27, 2014
The Latinos In Action Festival 2014 is being held on September 5th, 6th and 7th at the Florida State Fair Grounds from 9am - 9pm. Latinos In Action Festival celebrates all Latino art and cultures from around the world. Latinos in Action Festival is proud to present their platinum sponsor Go Smart Mobile and Univision Mobile, a service provided by T-Mobile company. Latinos in Action Festival is expecting an estimate of 4,000 people from different backgrounds, cultures and nationalities. Come and experience a variety of national and international performers. This year Latinos In Action Festival will include performances by Cuban, Puerto Rican, Colombian, Panamanian, Argentinean, Uruguayan, Mexican, Venezuelan, or/and Dominican musical bands. Latinos In Action Festival will also be having special artist/singers, such as: Marc Anthony, Jon Montalvan, Willo Maldonado, Armado Montes and many others that will be attending their Festival this year, plus 24 more artists.
On Friday September 5, 2014, the wonderful City of Tampa will open its doors from 9 a.m. - 9 p.m. at the Florida State Fairgrounds to receive the best Latinos Festival in the Tampa Bay area. Latinos In Action is organized and hosted by Nieves Productions LLC. This is a free admission event. Latinos in Action Festival includes kids rides, a main stage, a youth stage area, traditional ethnic foods, a corporate area, and an art area. Latinos In Action Festival welcomes festival attendees from all backgrounds and all over Florida, United States and international travelers who will make Latinos In Action Festival a tradition.
Latinos In Action Festival's mission is to provide the community with an opportunity to experience traditional and contemporary Latin American culture through the presentation of the performing and visual arts, educational workshops and authentic cuisine.
Don't miss this opportunity to reach out to the growing Hispanic/Latino community, as well as the multicultural audience from throughout Tampa and the South. Participation by corporate and organizational partners is vital in allowing Latinos In Action Festival to be a success and to allow expansion in the future. In exchange for support, Nieves Productions offer a variety of benefits to help sponsors engage and interact with the community, as well as provide visibility to a wide audience.
Nieves Productions is looking for exhibitors for 2014 who want to reach out to this growing community. Food vendors and craft vendors are also being sought. Please leave a message and someone will return your call.
For those interested in exhibiting at Latinos In Action Festival Nieves Productions phone number is listed below. The following requirements must be met: Complete and submit an online application at http://www.latinosfestival.org.
To discuss Latinos In Action Festival sponsorship and strategic marketing alliances please contact Gloria Contreras or Wendy at (813) 513-2920 or by email at info(at)latinosfestival(dot)org Register Today.