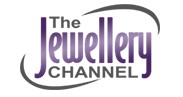 Our experts have carefully selected the gold and silver jewellery collection we will be presenting this year to ensure it has the Wow factor – we're confident about once again exceeding expectations
(PRWEB UK) 26 August 2014
For the second year running due to popular demand, today (August 26) The Jewellery Channel (TJC) are bringing back their fabulous 'Viva Las Vegas Day' – it highlights outstanding silver and gold jewellery that has been carefully selected from a premier global event called the JCK Show.
The JCK Show is a leading annual jewellery showcase in North America, attended by 'anyone who is anyone' in the industry. It is here that the top trends are set for the coming year, with experts gathering from all corners of the globe to marvel at the latest jewellery must-have's.
TJC sent one of their top international teams to the JCK Show to track down the crème de la crème of new jewellery designs, with Head Buyer Amit Agarwal using his renowned expertise and astute eye-for-perfection to ensure they snapped up some of the most fashionable and exquisitely crafted stock to impress even the most discerning of shoppers.
Viva Las Vegas Day will see a magnificent range of gold and silver jewellery featured to suit every taste and style preference. Whether classic or contemporary, understated or boldly adventurous, jewellery enthusiasts and fashionista's alike will be spoilt for choice with the collection of exceptional items in the spotlight today.
This includes chains, bracelets, necklaces, bangles and earrings – made from high quality yellow gold, white gold and sterling silver. The designs and luxurious metals featured are guaranteed to thrill shoppers, along with their delightfully affordable price tags.
In addition to the spectacular, trend setting jewellery on display throughout Viva Las Vegas Day, people will be pleased to be able to hunt down the items of their dreams without fuss. TJC's website offers convenient search criteria which allow shoppers to quickly find exactly what their heart desires – tick box filters will let them target a range of options, from the type of jewellery (earrings, rings etc.) and metal, to budget compatible price brackets.
Managing Director of The Jewellery Channel, Colin Wagstaffe, commented on their much anticipated event: "Last year, our customers were extremely impressed by the quality and fresh appeal of the stock we featured from the JCK Show on Viva Las Vegas Day, and this year they are sure to feel the same. Our experts have carefully selected the gold and silver jewellery collection we will be presenting this year to ensure it has the Wow factor – we're confident about once again exceeding expectations."