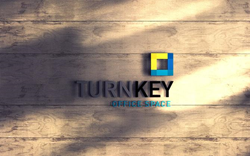 New York, NY (PRWEB) August 26, 2014
Turnkey Office Space, a nationwide office space search service that specializes in commercial office space in major metropolitan areas, released a comment today following a new research report by CBRE, the world's largest commercial real estate brokerage.
The report, published in Bloomberg titled "San Francisco Office Rents Seen Topping Manhattan in 2015" by Dan Levy (August 14, 2014), found that the average monthly rental charge for commercial office space on the West Coast, particularly in San Francisco, is expected to rise by the end of 2015. While San Francisco office rates are currently on average at $31.50 a square foot, they could rise as high as $69.71 a square foot by the end of next year, according to CBRE.
San Francisco has grown into a major technology hub, with currently under three-quarters of the rented commercial space occupied by technology firms and start-ups. If the rental rate increase occurs as projected, this would be the first time office space in a city on the West Coast has exceeded the cost of office space in New York City since the dot-com bubble in 2000.
According to the team at Turnkey Office Space, the commercial office space in San Francisco's financial district is already on average pricier than downtown New York City. Nevertheless, the company has experienced increased interest in the San Francisco Bay area by current and potential clients.
The popularity of West Coast office space comes during a time when Manhattan office space construction is on pace to hit a 25 year high. Experts at Turnkey Office Space believe this could result in newly constructed office space for more affordable prices in New York City to compete with their West Coast counterpart.
For companies currently located in California, and specifically San Francisco, Jonathan Bachrach, Managing Director of Turnkey Office Space, believes the increased rental rates are driving some companies out of San Francisco. Many companies are currently searching for spaces a mere 11 miles westward in the city of Oakland, CA, where more affordable options are available.
"We, as a company, have noticed a marked increase in demand for office space in the Oakland area, where commercial office space rent is overall a cheaper investment for start-up companies," said Bachrach. "As the city of San Francisco becomes home to the most expensive real estate in the country, we expect more small businesses to set-up shop in cities like Oakland and Berkeley. But, to be honest, I would not be surprised if we see those rental rates climb as well in the next year due to their proximity."
About Turnkey Office Space:
Turnkey Office Space is a countrywide search and consulting services for companies seeking office space. They specialize in office suites, virtual offices, and co-working spaces. Turnkey can be reached via their website http://www.turnkeyofficespace.com and by phone at 1-888-282-8555.