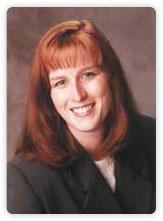 Thousand Oaks, CA (PRWEB) August 25, 2014
Dr. Jacqueline Subka now performs the Chao Pinhole Surgical Technique (PST™), which is a new type of receding gums treatment, as an alternative to gum grafting for patients in Thousand Oaks, CA. This minimally invasive procedure is suture-free, and minimizes damage, pain, and the risk of infection following the procedure. Prompt gum recession treatment may also reduce the risks associated with other oral health problems, since Dr. Subka is able to evaluate the patient's particular cause for their receding gums.
During the PST™ procedure, Dr. Subka does not make any large cuts, nor does she remove any healthy tissue. Instead, she makes a tiny pinhole incision in the tissue that has receded and uses a specialized tool to carefully loosen the tissue. Eventually, the tissue can be moved to a more natural position to protect more of the exposed tooth. Dr. Subka can typically treat several teeth during just one procedure, and she does not have to place any sutures afterward. Since the procedure is minimally invasive, Dr. Subka's patients usually experience a low risk of adverse outcomes including bleeding, infection, and discomfort.
People in Thousand Oaks, CA can benefit from seeking receding gums treatment promptly for a few reasons. First, recession can leave teeth overly sensitive, mobile, and exposed to damage or infection. Second, many of the causes for receding gums can have other harmful oral health consequences. For instance, common causes of gum recession — including periodontal disease, poor oral hygiene habits, and aggressive brushing — can also result in tooth damage or eventual tooth loss. People who prioritize seeking gum recession treatment can learn whether the recession is due to these harmful factors or other causes, such as hormonal changes or genetics.
Dr. Subka advises patients to pay attention to potential causes for receding gums as well as early warning signs of recession. Visible changes, such as the teeth appearing longer or discolored toward the root, often indicate recession. Some people also notice that their teeth feel more mobile or sensitive. Anyone who notices these signs is encouraged to contact Dr. Subka's office at (805) 373-1919 to schedule an appointment for receding gums treatment in Thousand Oaks, CA. Patients can also visit her website at http://www.subkadds.com.
About the Doctor
Dr. Jacqueline Subka is general dentist offering personalized dental care for patients in Thousand Oaks, CA since 1999. Dr. Subka received her dental degree from the prestigious University of Southern California School of Dentistry in Los Angeles. Dr. Subka practices gentle dentistry and incorporates state-of-the-art techniques to provide the best possible care. She and her team are committed to continuing education and strive to provide high quality, personalized dental care to each patient. To learn more about Dr. Subka and the dental services she provides, visit her website at http://www.subkadds.com or call (805) 373-1919.