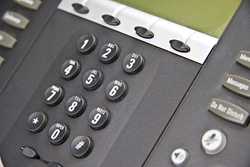 Albany, NY (PRWEB) August 27, 2014
Today, HiP, a B2B digital marketing agency focused on lead generation, announced full-scale deployment of its same-day call verification service. In order to confirm key contact information, including phone number and title, leads will now be called by a member of HiP's entirely US-based call verification (CV) team within 24 hours of delivery. Originally announced in late May, the new service will be extended to all customers at no additional cost. HiP anticipates the service will pay for itself through diminished lead returns and improved customer relationships.
On the subject of HiP's call verification service, HiP Founder and CEO Bret Smith said, "It's a singular feature that sets us apart from our competitors who are using a combination of list hygiene and attrition to ensure the validity of their records. Our clients know that they are getting the most complete, up-to-date, and accurate lead records available." He went on, "Call verification, paired with our SMTP-validated email addresses, aggressive list hygiene, and industry-leading Database Quality Standards, allow us to reduce and eventually eliminate time-consuming lead returns and the associated headaches for both lead buyers and sellers."
Early call verification outcomes are encouraging, with HiP's historic 6.4% average return rate dropping below 2%. The company anticipates that this rate will continue to fall for an overall drop of 75% or more. Anecdotal evidence from clients is equally positive. If trends continue in this direction, as Smith believes they will, HiP will have no trouble covering the six-figure annual cost of the service.
About HiP:
Founded in 2009, Albany, NY-based High-Impact-Prospecting, Inc. provides agile, single-vendor, and outcome-oriented B2B demand generation services for technology-centric clients. Key differentiators of HiP include its custom email service platform, virtual call center, 65+ million record contact database, and tight-knit team of deeply experienced US-based professionals. Its services include Email Marketing, 1:1 Lead Creation, Trade Event ROI Enhancing, B2B Social and Media Engagement, Content Creation, B2B Contact Data, and Marketing Automation Services.