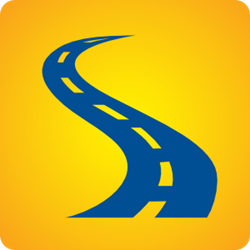 Boston, MA (PRWEB) August 27, 2014
Information technology and network technicians can successfully prepare for the CompTIA Network+ N10-005 exam with help from Dynamic Path, making study time more productive and less stressful.
With access to nearly 300 test prep questions, IT students can avoid surprises on exam day, and excel in coursework, with additional review provided by Dynamic Path in their Network+ Practice Test module. The company, which focuses on free practice tests and other educational materials, announced that its review on CompTIA Network+ N10-005 is now available for learners of all levels.
Questions for the networking exam are written by a CompTIA professional, and feature multiple-choice review sessions. Topics in the review include network security, tools, devices, media and topologies, management and technologies. Twenty-five review questions are available to test-takers for free; those looking for more help all 280 CompTIA Network+ review questions for only $4.99.
Students can learn and revisit concepts at their own pace, and track understanding through timed quizzes. And, learning isn't limited to a desktop or library; CompTIA students can use Dynamic Path through computer and mobile device applications, making learning on-the-go and from any location a cinch. Apps available for Android, iOS, and MacOS.
Victoria Slingerland, CFO and co-founder of Dynamic Path, said CompTIA exams are vital to receiving degrees in the information technology industry. "These tests have become more rigorous over time, and Dynamic Path's exam preparation questions can help students tackle difficult topics and concepts, while reviewing other pertinent materials," she said.
Dynamic Path is a test prep app and website enterprise based in Boston. Dynamic Path prides itself on providing free and low-cost test prep for over 100 professional and academic standardized exams, including high school and college admissions tests, IT certification exams, business and professional development exams, teaching exams and medical board exams.