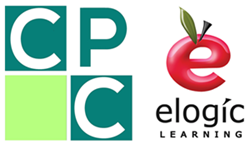 'eLogic is always open to suggestions for new features. Their flexibility has been extremely valuable in aligning the LMS with our goals.'
Tampa, FL (PRWEB) August 26, 2014
eLogic Learning (eLogic) has partnered with Core Performance Concepts to create a cost-saving online solution for the company's exclusive Project Management Professional (PMP® Exam) practice testing.
Specializing in project management and project leadership curriculum and expertise, Core Performance Concepts (CPC) provides curriculum to corporations and universities. CPC is a leading authority on PMP® Exam preparation and is one of only a few organizations to have authored an industry recognized textbook on the subject. First published in 2002, Achieve PMP® Exam Success remains a featured best-seller in the Project Management Institute's bookstore (the world's leading professional association for project management).
After many years of distributing their practice exam of over 1,400 questions and supplemental materials on a CD ROM, CPC wanted to take a new online approach to increase product reach and reduce publications and distribution costs. According to CPC's CEO, Diane Buckley-Altwies, moving the materials online would eliminate ongoing production and distribution costs and provide the company more management and feedback on student experience and knowledge transfer. At the same time, moving the materials online would eliminate the technical issues and failure rates associated with CD ROMs and eliminate compatibility issues.
CPC has been an eLogic client for many years and has seen excellent results managing their online courses with the eSSential LMS. Buckley-Altwies cites CPC's positive customer experience as the reason for approaching eLogic to create the solution her company needed for their online testing portal.
CPC now has control over who can access their practice test materials in the eSSential LMS and can limit the amount of time the materials remain available. Additional details about eLogic's solution for CPC's testing requirements are documented in a case study which can be found on eLogic's website.
"eLogic is always open to suggestions for new features. Their flexibility has been extremely valuable in aligning the LMS with our goals," stated Buckley-Altwies.
Mark Anderson, CEO of eLogic, cites eLogic's partnership approach as a primary asset as well. "Technology is only effective if it can achieve the intended results. That's why we employ a customer-focused approach to each interaction and implementation. We look forward to continuing to develop new solutions for Core Performance Concepts and all our clients as their needs evolve and change."
ABOUT CORE PERFORMANCE CONCEPTS
Core Performance Concepts Inc. (CPC) offers world-class programs providing dynamic professional development resulting in measurable results for clients - including unique university solutions, licensing opportunities, and a series of online courseware and webinars. The company is a Registered Education Provider (R.E.P. ®) for PMI and since 2002, has provided exam preparation materials to PMI Chapters. From 1993, CPC has offered curriculum in project management, leadership, business analysis, and Lean Six Sigma. All of CPC courses are developed by subject matter experts and improve an individual's work and personal performance. For more information visit http://www.coreperformanceconcepts.com, call (800) 655-0733, or send us an email at info(at)cpconcepts(dot)net.
PMI®, PMP®, PMBOK®, and CAPM®, are registered certification marks of the Project Management Institute, Inc.
ABOUT ELOGIC LEARNING
With more than a decade of experience developing online training software and custom eLearning content, eLogic Learning (eLogic) is a leader in the learning management industry. The eSSential LMS (Learning Management System) supports over five million users every day and was named a Top 5 LMS by E-Learning 24/7. The eSSential LMS allows clients to distribute eLearning in a variety of formats (online courses, videos, mobile courses), sell courses online, manage regulatory compliance, analyze training usage and results, and much more. eLogic partners with its clients to create comprehensive learning strategies that align the eSSential LMS to their mission-critical business goals.
Learn more about eLogic at http://www.elogiclearning.com or follow @eLogicLearning on Twitter.