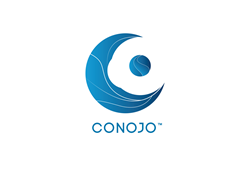 SAUSALITO, CA (PRWEB) August 27, 2014
Conojo is a creative whiteboard app for iPads where people can create and share seamlessly. Viz Mojo Labs originally conceptualized Conojo as a one-stop shop for whiteboard tech, but soon found the app brings more than just drawing and note-taking to users. Conojo has transformed into a collaborative, creative platform to communicate project ideas, data mapping and strategy for businesses, tech companies and students. Conojo aids in communicating broad, unique ideas. General consumers can also see the benefits of planning and mind mapping with Conojo. Conojo's intuitive interface and updated features make the whiteboard app easy for anyone to draw and share. Along with added features to the Conojo app, Viz Mojo has announced a release of new branding for the whiteboard app, including a new logo, app icons and web design for conojo.com.
The new web design, branding and updated features reflect the direction Viz Mojo wants to take with Conojo; not only to convenience users but to engage new markets for the dynamic whiteboard app.
Conojo – Your Interactive Drawing Tool
Key Features of Conojo:
*Real-time collaborative whiteboarding.
*Easy-to-use drawing tools & shapes.
*Huge variety of templates, including charts, graphs, fishbone diagrams, flowcharts, etc.
*Import files and pictures to annotate, edit or display in information maps.
*Simple export of files via email, Facebook, Twitter, Evernote and more.
*Record and narrate brainstorming sessions and share via email, YouTube and social media accounts.
Conojo app is currently available for iPads on the Apple App Store. For more information on the Conojo app, please visit conojo.com.
About Viz Mojo Labs, Inc.:
Based in Sausalito, CA, Viz Mojo Labs is a creative technology company, striving to enable and enhance visual thinking for everyone. The Viz Mojo team has many years of experience in teaching and training. Viz Mojo apps seek to take visual thinking and learning to the next level, making this process accessible to anyone.
Viz Mojo was founded in 2012 by visual learner, Thomas Sechehaye; as a passionate visual communicator, he encourages people to connect their message with images to streamline collaborative learning. Viz Mojo Labs, through Conojo, is dedicated in improving team projects, business meetings and student achievement by tapping into complex visual imaging and creative production to solve complex problems and engage users in higher-order thinking.