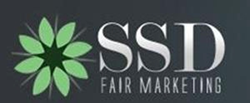 Houston, TX (PRWEB) August 26, 2014
SSD Fair Marketing (SSD), a Local/National/Global Online Marketing firm headquartered in Houston, Texas, has earned a spot on the prestigious INC 5000 list ranking #2460 this year. The INC 5000 seeks to highlight the fastest-growing privately-held companies in America ranking them annually since 2007.
As an INC 5000 company, SSD Fair Marketing proudly now has an Inc.com profile as operating in the Advertising & Marketing industry of Houston, TX, and generating revenue in the range of $2-3 million annually. As part of the INC 5000 List, SSD has been asked to attend the 33rd Annual INC 5000 Conference and Awards Ceremony that will be held October 15-17, 2014 at the JW Marriott Desert Ridge Resort & Spa in Phoenix, AZ.
Applications for this year's INC 5000 were accepted until April 30, 2014. All companies must have met the following eligibility criteria: must have generated at least $100,000 in revenue by March 31, 2010, at least $2 million in revenue in 2013, be privately held for profit, based in the United States, and independent - not a subsidiary or division of another company. Companies are then ranked according to the percentage of growth in their annual revenue over the three-year period of 2010-2013.
We are honored that SSD Fair Marketing is now part of an elite group that includes companies such as Microsoft, Oracle, and Zappos.com," said Roger Janik, SSD CEO and founder. "Making this list shows our ability as a Marketing and Advertising company to lead in our industry, grow and create new jobs in this economy, and continue to make substantial strides towards success every day, both for ourselves as well as our clients. I am proud of our team for making this happen!"
With a 155% increase in revenue from 2010 to 2013, SSD was awarded the 2460th position with a 2013 revenue of over $2.2 million. SSD is one of the 99 Houstonian companies and 404 Texas companies ranked on the 2014 INC 5000 list.
SSD Fair Marketing was founded in 2005 and is a Houston-based multi-functional Online Marketing and Digital Advertising company. The company specializes in search engine optimization, pay per click advertising, social media marketing, local maps optimization, and reputation management. Please visit http://www.fairmarketing.com for more information.