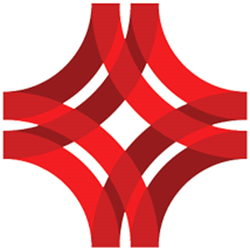 Denver, CO (PRWEB) August 26, 2014
Dean DeBiase, a Senior Fellow at the Kellogg Innovation Network and board member at 1871, Chicago's entrepreneurial hub launched in partnership with the State of Illinois, will speak at The Colorado Innovation Network (COIN) Summit on August 26 and 27 about how the entrepreneurial movement is transforming Chicago's business landscape.
Hosted by Colorado's Gov. John Hickenlooper at the Denver Center for Performing Arts, the COIN summit will help to elevate the state's innovation climate with two days of dialogue and networking focused on sharing leading-edge best practices -- around the theme of "Redefining Connections"-- that can propel Colorado forward. DeBiase will join other premiere speakers including Jeff Immelt, Chairman and CEO of General Electric Company; France Córdova, Director of the National Science Foundation; and Safra Catz, President and CFO of Oracle. Local Colorado business executives include Greg Maffei, President and CEO of Liberty Media; Donna Lynne, Executive Vice President of Kaiser Foundation Hospitals and Health Plan, Inc.; Walter Scott, Founder, EVP and CTO of DigitalGlobe; and Jim Kelley, Founder and Managing Partner of the Colorado Impact Fund.
"COIN's primary goal is to bring together innovative leaders from around the globe to build relationships and to spark ideas, while helping to foster a forward-thinking business environment in this state. We are pleased to have the Kellogg Innovation Network involved in the COIN Summit and welcome Dean DeBiase as an influential leader in this area," Gov. Hickenlooper said.
At the COIN Summit, DeBiase will discuss Chicago's emerging startup scene, the impact of 1871, The Illinois Innovation Network, and the "Dancing with Startups" program, which helps large corporations tap into the entrepreneurial movement through partnerships with incubators, accelerators, Inc. 500 companies and stealth-start-ups around the world.
"I appreciate Gov. Hickenlooper's support of the Kellogg Innovation Network (KIN) and admire his vision and the impact that COIN is having on Colorado. Both of our states have developed startup-friendly environments that support investment in innovation and the development of 21st century companies. Illinois and Colorado's emerging entrepreneurial ecosystems—with the support of our business, civic, government, university and financial communities—have enabled companies like ÄKTA to quickly become Inc. 500 leaders."
About COIN
The Colorado Innovation Network (COIN) was launched in 2011 by Colorado Gov.John Hickenlooper and is a catalyst for economic prosperity through innovation by partnering with government, business and civil society to foster collaboration around global ideas, talent, capital and the entrepreneurial spirit. COIN is creating a physical and virtual network of global leaders that will encourage relationships to support the innovation ecosystem, grow companies and create jobs. COIN is innovative down to its core as a startup within government - privately funded but housed in the Colorado Office of Economic Development and International Trade.
About AKTA
ÄKTA is a leading user-experience and engagement consultancy, specializing in innovating, designing and engineering forward-thinking mobile products. Founded in 2010, the Chicago- based service provider offers business strategy, experience design, application development, analytics and infrastructure services to some of the world's top multinational brands and emerging growth companies.
About Dean DeBiase
A Silicon Valley veteran with a track record of scaling emerging growth companies, turning around organizations and embedding entrepreneurial-grade talent into multi-national corporations to reboot their growth and innovation, Dean DeBiase has led private and public corporations and Fortune 500 subsidiaries in Chief Executive, Chairman and lead director roles. He is the Executive Chairman of AKTA, an Inc. 500-user experience design firm; Reboot Partners, a growth acceleration group for multi-nationals; Startup Partners, helping emerging growth companies disrupt, scale and grow faster; and Boardroom Innovation, enabling the next-generation of digitally-savvy corporate directors develop innovative growth initiatives.
DeBiase is a board member of 1871, a Senior KIN Fellow and Adjunct Lecturer of Innovation and Entrepreneurship, at Kellogg School of Management, a Board Leadership Fellow, at the National Association of Corporate Directors, co-founder of Innovation Excellence, co-author of best-selling book The Big Moo, and he is developing the popular Dancing with Startups program—which partners large corporations with entrepreneurs, incubators and accelerators—into a video and book series.
For More Information Contact:
Lynda Murphy
Murphy Knott Public Relations, Inc.
Chicago, IL
312-867-9177 (o) 312-622-3129 (c)