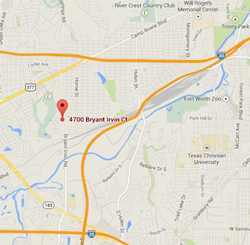 We are pleased about our new location because it represents a good fit for our team.
Fort Worth, Texas (PRWEB) August 28, 2014
The need for larger space has become more pressing after experiencing significant growth over the past few years. The new location - 4700 Bryant Irvin Court, Fort Worth, TX 76107 - will offer higher quality and larger office space than TLC had in the past, as well as new opportunities for growth.
"We are pleased about our new location because it represents a good fit for our team," Laurenzo said. "While our suite will be double in size compared to the current one, the building itself is smaller and quieter."
The building is privately owned with the owners on location at all times. Everyone will have plenty of floor-to-ceiling windows with greenery behind them, providing a much nicer background for the team's work days. The new space will also feature a "quiet room" that will be used for work with audio recordings (transcripts or subtitling), but also for quick naps in a zero gravity recliner. The chair has been on the employees' wish list for about a year now.
About Teneo Linguistics Company, Inc. :
TLC is a full service foreign language translation company currently offering services in over 100 different languages. The company specializes in partnering with life sciences and manufacturing organizations and providing them with excellent service and technological solutions resulting in decreased translation cost and streamlined translation process. TLC is ISO certified (9001:2008)and the winner of multiple business awards, including Small Business of the Year (two-time winner), Business Ethics Award and others.
For more information or a consultation, please call (817) 441-9974.