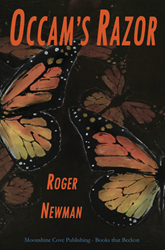 "...based on real life events ....an engrossing story about a doctor torn between professional and personal obligations." Jason Ryan, author of Jackpot: High Times, High Seas, and the Sting that Launched the War on Drugs
Charleston, South Carolina (PRWEB) August 27, 2014
In 1983, for the second time in history, Charleston, SC was the setting for the opening salvos in a national war against itself. Operation Jackpot was the first major sting operation of President Reagan's War on Drugs, targeting almost a billion dollars worth of marijuana and hashish coming ashore through the sieve of the Lowcountry's inlets, marshes, and backwaters. For a city that had prided itself on its genteel manners and Southern charm; Charleston was shocked to discover that it had become the on-ramp to the East Coast drug super-highway.
Declan Murphy is a young OB/GYN attending physician at the Medical University of South Carolina, and Helene Eastland is the sexually abused and damaged daughter of the ambitious state governor. Helene is a runaway from the governor's mansion, and is involved with the Jackpot drug-smugglers. A gynecologic injury has brought her under the care of Dr. Murphy, who has not seen her since their fleeting high school relationship came to an end. Helene has been discovered by the Operation Jackpot Task Force who have subpoenaed her to testify before the Federal Grand Jury, and by her father, who plans to commit her to the horrific South Carolina State Mental Hospital while he plots his run at a U.S.Senate seat.
Dr. Declan Murphy is haunted by his betrayal of Helene Eastland when they were teenagers. The courage he demonstrates in most other aspects of his life does not extend to his interpersonal relationships. Occam's Razor explores the moral and ethical questions that arise when what needs to be done conflicts with one's best interest. The answer to that question will bring either redemption or another personal failure to Declan Murphy.
When asked why he wrote the novel, author Roger Newman said, "Besides the story, I wanted to give the reader a sense of place and time. Declan and Helene's escape takes them up and down the Ocean Highway from Jacksonboro, to Charleston, to Garden City Beach with stops along the way at Lowcountry touchstones such as Captain Harry's Blue Marlin, Big John's Tavern, Sam's Corner, the Cannon Street YMCA, and Brookgreen Gardens."
Roger Newman, M.D. is a tenured professor of Obstetrics and Gynecology and Maas Endowed Chair for Reproductive Sciences at the Medical University of South Carolina. A nationally recognized expert in high-risk obstetrics and the care of women with multiple gestations, Dr. Newman has authored more than 120 scientific publications, almost 20 book chapters, and has written a book on obstetrical care for women with twins or triplets. Dr. Newman has held leadership positions in the American Congress of Obstetrics and Gynecology and is a past-president of the Society for Maternal-Fetal Medicine. His extensive knowledge of clinical Obstetrics and Gynecology shines through in this medical thriller. Roger Newman is married and has three children. He lives in Mount Pleasant, SC, and helps coach the Women's Varsity Basketball team at the Academic Magnet High School.
Find out more at http://www.RogerBNewman.com.