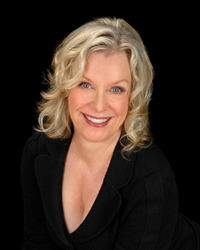 Mass-affluent HENRYs (high-earners-not-rich-yet) are financially skittish, while the top 2% Ultra-affluents feel on stable financial ground, but are opting for inconspicuous consumption.
Steven, Pa. (PRWEB) August 27, 2014
Compared to last quarter, affluent consumers in the third quarter 2014 are nearly 20% more confident in their financial status and standing, as measured by Unity Marketing's Luxury Consumption Index, based upon five key measures of consumer confidence. Yet despite the strong gain in the third quarter, the LCI didn't make up for its 15.9 point loss in the second quarter 2014. As a result, today's affluent consumers are less confident about their financial status and the direction of the country overall than at the start of 2014, reports Pam Danziger, president of Unity Marketing, which conducts quarterly surveys among n=1,200+ affluent luxury consumers representing the top 20% of households based upon income.
Mass-affluent HENRYs (high-earners-not-rich-yet) are financially skittish, while the top 2% Ultra-affluents feel on stable financial ground, but are opting for inconspicuous, as opposed to conspicuous, consumption
"Throughout the post-recession recovery period, Unity Marketing has tracked a bumpy trajectory of affluent consumer confidence, with gains one quarter frequently lost in the next. Overall the 2010 & 2011 period were strongest as measured by the LCI and affluent spending on luxury," Danziger says. "But since the fourth quarter 2012, the HENRYs who make up 90 percent of the affluent consumer segment have felt financially insecure, unlike the Ultra-affluents who have been more positive. This makes sense since the HENRYs, with incomes ranging from $100,000-$249,999, feel decidedly middle-class, even if they are at the top 20% of households based on income. Ultra-affluents, the 2% who top the income pyramid, tend to feel more financial stable, but yet they are worried too, especially about the growing public opinion concerned about the growing trend toward income inequality."
Among affluents today worries abound, but their worries differ depending upon their income levels. Nonetheless, those worries are taking a toll on marketers that target the high-end and luxury sectors of the consumer market. Danziger explains, "The mass-affluent HENRYs are watching their pennies and saving their discretionary income, rather than spending it. As a result, HENRYs are trading down to less premium brands and shopping in more mass-market oriented stores. Ultra-affluents, on the other hand, are turning to inconspicuous consumption. They are confident enough to pay premium and luxury prices, but they don't want to make a spectacle of their wealth. So their spending is going under-cover toward purchases that are private, like things for their home, or less showy, such as brands with subtle logos and markings, or to luxury purchases made online where the Fedex truck delivers the goods and nobody sees them walking down the street with a Neiman Marcus, Barney's or Bergdorf Goodman bag."
Unity Marketing's chief economist Tom Bodenberg puts the new studies findings in perspective. "Consumer confidence for high value discretionary purchases is a result of the American economy, which has been working under lowered expectations for almost seven years currently. Seven years of graduating college classes implicitly lowering expectations. Seven years of less-than-full employment and sub optimization of economic output. Have the roosters come home to roost? No, there will still be a marketplace for the material expression of value, worth, identity, aspiration. It will make marketing even more of a challenge. Then again, more challenge equals more fun," Bodenberg suggests.
Marketers targeting the affluent face a "Tale of Two Cities" that demand different marketing approaches
In essence today's luxury and high-end marketers confront two distinct marketing challenges: mass affluents who used to contribute important, if less frequent, sales to luxury marketers' coffers and ultra-affluents who need to keep their luxury indulgences discreet. These marketing challenges demand for different approaches and different strategies for marketers. "The new selling environment calls for marketers to get a fix on the type of customer they want to sell to and meet their very different and distinct needs. HENRYs want bargains and less expensive indulgences, while Ultra-affluents need to go undercover. Unity Marketing's research into the mindset of the affluent can aid marketers more deeply understand each customer segment and how to maximize sales to both," Danziger concludes.
Click this link to download a free white paper that details the topline results of the latest Unity Marketing survey of affluent luxury consumers.
Click this link to register for a webinar where Pam Danziger will address the marketing challenges and opportunities for marketers at the upper-end of the consumer market.
About Pam Danziger & Unity Marketing
Pamela N. Danziger is an internationally recognized expert specializing in consumer insights for marketers targeting the affluent consumer. She is president of Unity Marketing, a marketing consulting firm she founded in 1992. Pam received the Global Luxury Award for top luxury industry achievers presented at the Global Luxury Forum in 2007 by Harper's Bazaar. Luxury Daily named Pam to its list of "Women to Watch in 2013." She is a member of Jim Blasingame: The Small Business Advocate's Brain Trust and a contributing columnist to The Robin Report.
Pam's latest book is Putting the Luxe Back in Luxury: How new consumer values are redefining the way we market luxury (Paramount Market Publishing, 2011). Her other books include Shopping: Why We Love It and How Retailers Can Create the Ultimate Customer Experience, published by Kaplan Publishing in October 2006; Let Them Eat Cake: Marketing Luxury to the Masses-as well as the Classes, (Dearborn Trade Publishing, $27, hardcover) and Why People Buy Things They Don't Need: Understanding and Predicting Consumer Behavior (Chicago: Dearborn Trade Publishing, 2004).