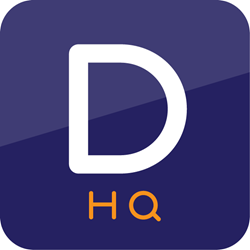 More and more global organizations are adopting DivvyHQ every day.
Kansas City, Missouri (PRWEB) August 26, 2014
DivvyHQ, an enterprise content planning and production workflow solution, has recently extended its functionality into direct publishing with the launch of Facebook and Twitter integrations. DivvyHQ also released a new content import feature that allows marketers and content teams to get existing, spreadsheet-based editorial calendars uploaded easily into the platform.
DivvyHQ's content marketing platform has been utilized by organizations such as Sprint, Walmart, National Geographic Channel, Adobe, H&R Block, QVC, Intel, Cedars-Sinai, Edelman and Bed Bath and Beyond. Brody Dorland, Co-Founder of DivvyHQ says, "Our focus has always been to solve the challenges of managing content planning and production, but our customers have continually asked us to extend DivvyHQ's functionality into direct publishing to various social channels and digital platforms. We have listened and are excited to offer these new integrations."
DivvyHQ's new integrations with Facebook and Twitter gives marketers and community managers across the globe the publishing capabilities they want, along with the upfront planning and approval workflow tools, on which many social media management platforms fall short.
In addition to the social media publishing integrations, DivvyHQ now offers a simple CSV import tool. This tool allows teams still using spreadsheets to easily upload their existing content schedule into DivvyHQ all at once. "DivvyHQ's new CSV import tool enables teams to get up and running quickly and eliminates any downtime that may interrupt the flow of content planning and production," says Dorland.
"More and more global organizations are adopting DivvyHQ every day," says DivvyHQ Co-Founder, Brock Stechman. "We have the obligation to keep up with the demands of our fast-growing client base. With recent additions to our development team, we are rolling out new, major features faster than ever," says Stechman.
DivvyHQ's new functionality will be on display for attendees and industry experts at the 4th annual Content Marketing World conference held on September 8th – 10th at the Cleveland Convention Center in Cleveland, Ohio.
For more information on DivvyHQ visit DivvyHQ.com.
###
DivvyHQ is a fast-growing company with a laser focus on building the best planning and workflow tool for big brands, agencies, publishers and media companies who produce high-volumes of content. DivvyHQ's unique functionality combines web-based calendars, content management, online collaboration and social media management to help global content teams capture content ideas, assign and schedule content projects, produce any type of content, stay on top of production deadlines and publish content in a single platform.