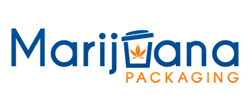 the new testing requirements, once enacted, will offer further evidence of the legitimacy of the steadily emerging marijuana industry.
Denver, CO (PRWEB) August 25, 2014
According to the Gazette, state regulators will begin another series of product testing protocols in Colorado sometime this year, only this time, testing will be on a microbial level. The new testing procedures will focus predominantly on recreational marijuana producers and the marijuana that they cultivate. During upcoming testing, regulators will be examining microbial levels concerning a wide range of micro-organisms that can cause sickness, such as e.coli, salmonella, and aspergillus, a fungus that can cause severe allergies and lung problems. Regulators will also be looking for butane and other solvents commonly associated in the curation process of turning marijuana into concentrated wax or oil. Heavy metals such as arsenic, cadmium, lead, and mercury are among the list of other compounds expected to be tested for.
Although mandatory testing procedures were expected to go into effect this coming October, it appears as if testing will be conducted no later than "by the end of the year", said Lewis Koski to the Gazette. Koski is Colorado State's director of the Marijuana Enforcement Division, and insists that at least two months of beta testing be enacted before full out testing begins. In the report by the Gazette, once testing starts, packaging must say whether a product has been tested for contaminants or not, just as in the case with strict potency testing which took effect this past month.
A spokesman for A&A Packaging commented on the report saying that "the new testing requirements, once enacted, will offer further evidence of the legitimacy of the steadily emerging marijuana industry." The spokesman went on to say how the new testing procedures "won't be that big of an issue as long as dispensaries and businesses alike, are in tune with fair standards."
A&A Packaging offers a unique selection of certified marijuana labeling, bottles, jars, vials for the marijuana dispensary retail markets, and a host of supplies for the smoke shop industry. A&A Packaging's ASTM approved marijuana dispensary containers have been designed to meet the child safety specifications in accordance with Title 16 CFR 1700 of the Poison Prevention Packaging Act. To learn more about how A&A Packaging can assist with the growth of your marijuana collective or business, call (888) 315-2453 or visit their website at http://www.marijuanapackaging.com.
For additional information on this topic, visit the article published on 8/25/14 by the Gazette: http://gazette.com/testing-of-colorado-marijuana-for-contaminants-to-begin-this-year/article/1536213#zFLXdFqCDzxWgAS6.99.