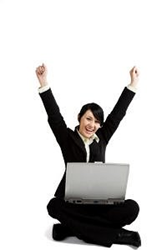 Moving location is a big job but well worth the benefits.
Vancouver, BC (PRWEB) August 28, 2014
L2 Accent Reduction Centre Ltd. will move from its present location in Kerrisdale to downtown Vancouver on 01 September 2014.
The relocation will enable L2 to maintain closer contacts with its clients, a large portion of whom either work or live in the downtown core. Its new location at 470 Granville between West Hastings and Pender also will also enable clients to access the Centre more conveniently by bus or Skytrain. "Moving location is a big job but well worth the benefits," says Patrick Byrne, owner of L2 Accent Reduction Centre.
A BC-based company with a global scope, L2 specializes in accent reduction training to help professionals maximize their communication skills at work and in everyday life. The instruction is provided by a registered speech-language pathologist specializing in speech analysis and production. Courses are provided individually or in small groups at the L2 clinic, the clients' workplace, and by video streaming. The training is supported by L2's proprietary interactive online program. To learn more about L2 Accent Reduction Centre and our services, please visit http://www.l2accent.com or call 604.267.7463.