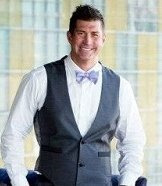 Don't put your loan in danger; call The Loan Arranger!
Denver, CO (PRWEB) August 26, 2014
Denver Mortgage Lender Jason M. Ruedy, also known as The Home Loan Arranger, offers his response to recently released data regarding the Millennial Generation, and their historically low rate of homeownership.
According to an article published on April 30, 2014 on USNews.com entitled Homeownership for Millennials Declines to New Lows, and the United States Census Bureau's Housing Vacancy Survey, the first quarter of 2014 showed that homeownership for Americans 35 and under declined to 36.2 percent, down from 36.8 percent in 2013 and the lowest on record since the Survey began tabulating homeownership by age in 1982.
"The Millennial Generation (e.g. people born between 1982 and the early 2000s) certainly has challenges that older generations did not have to face in terms of homeownership. Mortgage interest rates are still at historically low levels. But when I talk to people who are in their 20s to mid-30s, I hear a consistent message: they are concerned about the stability of their jobs, and many of them have massive amounts of student loan debt that is weighing them down. Many are putting off homeownership for these reasons." - Jason M. Ruedy, The Home Loan Arranger
As reported in the USNews.com article, "Recent job market statistics underscore the tough prospects for young Americans." And also, "Household formations are lower than they have been in recent years."
"I believe that homeownership is important. Home values have appreciated significantly over the past several years. A home can be a person's most valuable asset - and the sooner the purchase happens, the sooner the homeowner can benefit from that appreciation."
"Owning a home is a big responsibility - there's no question about it. But if individuals in the Millennial Generation have a stable job and can afford monthly mortgage payments, homeownership may be the way to go. Oftentimes, mortgage payments are lower than rent payments." - Jason M. Ruedy, The Home Loan Arranger
Mr. Ruedy encourages individuals of all ages - and especially members of the Millennial Generation - to call his office for more information on low mortgage interest rates and the benefits of homeownership. All conversations with Mr. Ruedy are no-obligation and completely free.
About The Home Loan Arranger:
Mr. Jason M. Ruedy, also known as The Home Loan Arranger, has 20+ years of experience in the mortgage business. His company was built around the crucial principles of hard work, discipline, and determination. The Home Loan Arranger evaluates client applications quickly and efficiently and structures loans with the best possible terms. Mr. Ruedy is successful in achieving loan closings for clients while meeting their highest expectations. Jason M. Ruedy is ranked #2 in the state of Colorado by Scotsman Guide, which is the top leading resource for mortgage originators.
For media inquiries, please contact Mr. Jason M. Ruedy, "The Home Loan Arranger":
The Home Loan Arranger
512 Cook St #100
Denver, CO USA
Phone: (303) 862-4742
Toll Free: (877) 938-7501
http://www.thehomeloanarranger.com/