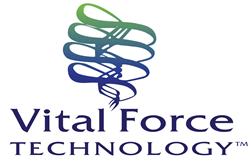 Vital Force™ Technology's functional ingredients can work within a formula without changing proprietary blends or ingredients.
White City, OR (PRWEB) August 27, 2014
According to the 2013 Raw Material and Ingredient Supply Report, "Consolidation continues to reshape the look and feel of markets for raw materials and ingredient supply in nutrition. Consumer demand for higher-quality ingredients will push for more branded, science-backed products."
Natural products in the North American market have experienced strong market growth in the last decade as consumers increasingly demand green and ethical attributes in their food and cosmetics to fit a more 'wellness' lifestyle approach. Due to this strong market demand coupled with limited global production, supplies of natural ingredients in the formulation of a myriad of natural products will likely become scarce. In addition, price points are also on the rise, with an average increase of eight to ten percent.
At least one U.S. ingredient supplier is alleviating this potential shortfall. Vital Force™ Technology is the newest innovation of science-backed ingredients. Vital Force™ Technology's library of energetic formulas can be used to enhance the amount of health-promoting substances in formulations or manufacturer's products. Vital Force™ Technology imprinting process produces significant enhancements of high quality ingredients through a consistent, repeatable, standardized, high-volume production system.
Vital Force™ Technology can enhance the properties of ingredients or a product's attributes through unique energy formulations that can increase biological responses in customers and broadens the products overall effectiveness. The technology makes it possible to take the energetic blueprint of the best formulations and infuse it into itself. One of the major observations on the use of Vital Force® formulas over time is its ability to enhance and speed up the biological actions of all other nutritional and therapeutic modalities.
"The balance between science and consumer demand is driving formulation, with companies who have been using synthetic ingredients searching for alternatives. Vital Force™ Technology's functional ingredients can work within a formula without changing proprietary blends or ingredients", says Dr. Yury Kronn, inventor of Vital Force™ Technology.
Despite the origins of many essential oil, herbal and botanical ingredients, the market is still seeing new ingredients introduced that offer innovative approaches to health including the science-backed ingredients offered by The Vital Force™ Technology.
For manufacturing brands, innovation sits alongside the basics of price, promotion and position in the marketplace. For new products, manufacturers need to be more daring and different to stand out.
Vital Force™ Technology is the ingredient that makes the defining difference for those that dare to be different.
For more information on selection, pricing, and lead times for these specialty ingredients; visit their website: http://vitalforcetechnology.com/infusion-services.
About Vital Force™ Technology
With a foundation based on science Vital Force™ Technology brand embraces education, research and development. Our commitment is to support and expand the knowledge of the frontier science of subtle energy. Educating the next generation of scientists and researchers will be instrumental in pioneering the up-and-coming breakthroughs in subtle energy science. Our ongoing efforts in sharing our knowledge includes partnering with educational institutions; providing courses and timely presentations, as well as public and private lectures; publishing books and information on the Internet will further the understanding of the significance of subtle energy science and its applications to the betterment of mankind. http://www.vitalforcetechnology.com