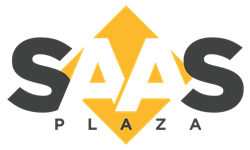 San Diego, California (PRWEB) August 26, 2014
"Our success is built on the success of hundreds of Microsoft Dynamics Partners around the world, who have made the strategic decision to work with SaaSplaza to deliver their Cloud ERP and CRM offerings," says Berend-Jan van Maanen, SaaSplaza CEO.
"Our focus is to work with Microsoft Dynamics partners, so they grow and win customers to their Cloud Business, powered by SaaSplaza Cloud Services. Partners own their customer relationship, while we deliver a scalable Cloud experience, through the Partner, to their customers."
Microsoft Dynamics Partners can enable their Cloud Business overnight and deliver Cloud ERP and CRM to any customer, anywhere, using SaaSplaza's world leading, global Cloud Services. These services now include Microsoft Subscription Licensing, Office 365, Microsoft Azure and ISV integration.
Today, SaaSplaza manages more than 1250 Cloud implementations of Microsoft Dynamics AX, Microsoft Dynamics NAV, Microsoft Dynamics GP, Microsoft Dynamics SL and Microsoft Dynamics CRM, serving tens of thousands of users on a daily basis.
The 2014 Inner Circle for Microsoft Dynamics honors partners that set the standard for delivering the Microsoft Dynamics line of products. Only the top 1% of Microsoft Partners worldwide earn membership to the Inner Circle.
According to Gartner and many analyst predictions, the growth in Cloud Dynamics ERP continues to accelerate. Most companies are discussing "when should we move?" not "why should we move?". That puts pressure on Microsoft Dynamics Partners to deliver the robust Cloud ERP system that customers need, or risk losing the business, says Olivier Meynier, SaaSplaza Americas General Manager.
"At SaaSplaza we continue to innovate and develop our world leading Cloud Dynamics services, to ensure that Partners can continue to build and grow their own Cloud Business and secure their future," concludes Mr Meynier.