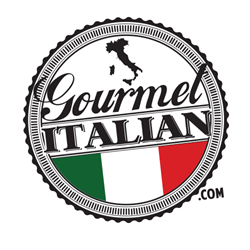 We've received repeat requests for our products from Canadian consumers, so we were determined to make it happen.
(PRWEB) August 29, 2014
Gourmet Italian, an Italian food store and import specialist, is pleased to announce the company is now shipping their domestic and import stock to Canadian customers. Product options include "old world" Italian imports, as well as a wide variety of California-produced Italian foods.
The newly expanded Canadian market became reality due to frequent requests to offer the products in Canada. "The demand was there," says the Gourmet Italian owner and operator, Brandon. "We've received repeat requests for our products from Canadian consumers, so we were determined to make it happen. It's tremendously exciting to expand the Gourmet Italian market to include Canada, and we're happy to have the opportunity to send quality California products to an entirely new market for us."
Gourmet Italian carries a variety of Stanislaus tomato products, all known for their exceptional quality and flavor. Their inventory of California tomato products includes:

Exclusivo Wild Porcini Sauce, using vine-ripened Stanislaus tomatoes, eggplant, porcini mushrooms, olive oil, herbs and spices;
Alta Cucina® "Naturale" Style Plum Tomatoes, using whole, peeled Alta Cucina® tomatoes, and an exceptional base to prepare a wide range of Italian dishes;
Full Red, Fully Prepared Pizza Sauce #10, with or without basil, using vine-ripened Stanislaus tomatoes, and ready to use for a perfect pizza prepared in any home kitchen or vendor food truck; and
Corto Olive Oil from California.
In addition, Gourmet Italian also offers Corto Olive Oil, a high quality, extra virgin olive oil produced in California from the finest Arbequina, Arbosana, and Koroneiki olives. It offers exceptional flavor and texture to Italian foods, and is becoming a favorite among professional chefs and home gourmets.
Brad R., a satisfied customer from Memphis, Tenessee, raves, "I have tried many bold-flavored extra virgin olive oils priced around $40 for 500 ml. Corto rivals expensive Italian oils at a fraction of the cost, and it is now my 'go to' everyday choice."
A wide selection of local and imported products, including the items listed above, are available for purchase on the Gourmet Italian website.
Wholesale Food Network LLC operates out of Youngstown, Ohio, and has been doing business under the "Gourmet Italian" name since January 2009. For more information on any of their products, please visit the Gourmet Italian food store website.