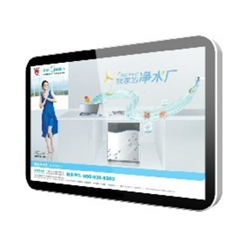 (PRWEB) August 26, 2014
Recently, Digital-Signage-China.com, an outstanding digital signage software supplier in market, has announced its new collection of Signage Media Players on its website. Moreover, all these brand new items come with big discounts now, from 15% to 30% off.
The network media players from Digital-Signage-China.com can be categorized into wall-mounted type and floor-standing type players. Among the hot-selling models, the 55 inch wall-mounted network advertising machines and 65 inch network digital signage players sell specially well in the global market.
There is over 20 items of network media players at the website of Digital-Signage-China.com, and these models range from 22 to 65 inches. However, the CEO of the company says that they can provide custom service to its customers, i.e. Players in other sizes are also available here.
A spokesman for the company says, "The current discounts are up to 30% off, and they are not there every day. No matter wall-mounted type or floor-standing type players, you will find your dream machines here at Digital-Signage-China.com. In addition, all the players on the website are in stock and ready to ship. Good quality, fast delivery, and aggressive prices, are the most important reasons for many customers to choose us. A large proportion of the international customers like our items. All our high quality advertising players are cheap now. If you are interested in our affordable digital signage products, please visit our website now."
About Digital-Signage-China.com
Digital-Signage-China.com has over 8 years of experience in digital signage, allowing displaying rich content quicker, easier, and more effectively than ever before. The company specializes in the manufacturing and wholesale of high-end and middle-end digital signage players, enabling many companies worldwide across all business sectors to benefit from the power of digital media communication. For more details, please view:http://www.digital-signage-china.com.